Limitless Possibilities For Architectural Projects.
Custom fabric structures using tensile membranes offer limitless possibilities for a range of architectural projects. From stunning ETFE roofing and skylights, eye-catching hotel atriums or unique pedestrian areas in retail, commercial or public spaces, our light-weight structure can helps to define the urban landscape.
Having our own in-house designers and engineers, as well as a fabrication facility in Australia, MakMax is expertly placed to create bespoke, unique or large-scale architectural fabric structures.
MakMax can create traditional steelwork supported fabric structures, lightweight cable-net projects, glulam or CLT timber framed projects and air inflated ETFE structures – all of which be used to create eye-catching and inspirational canopies.
We understand the high level of quality and detail required for these expressive prominent structures and can work with you to fully develop a one-of-a-kind project solution.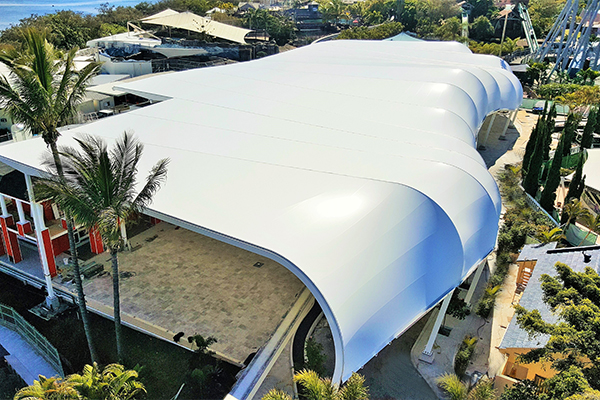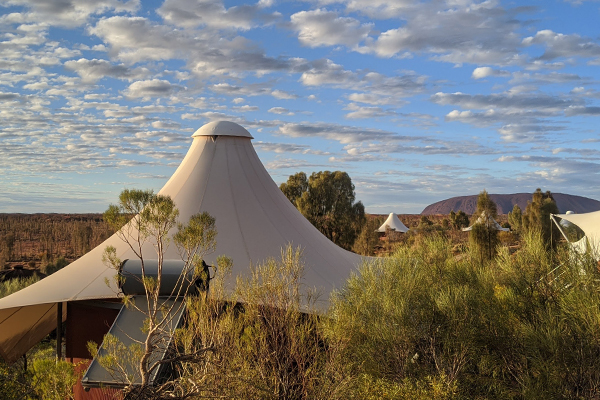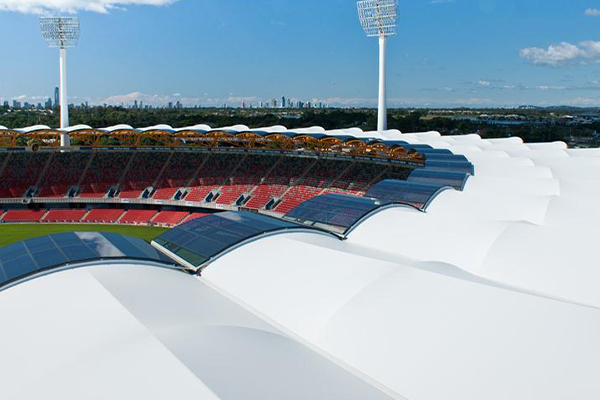 Fabric Roof Canopies
Due to its lightweight nature, durability and strength, tensile membranes are ideal for large-span structures like roofing. The flexible nature of tensile membranes also lend themselves to bespoke architectural roofing designs.
Stadium roofing, sports court canopies or unique hotels and resorts are all made possible with a custom fabric structure.
View the following case studies for some of our fabric roof canopy examples;
ETFE Roofing & Skylights
The entry of natural light creates a welcoming feel to any structure. Whether it's used as a single coloured layer or as a multi-layer inflated pillow system,  MakMax's TensoSky ETFE system can help transform your indoor area into a light and airy space with an outdoor feel.  The use of ETFE makes any structure unique and MakMax Australia can help you to develop your concept into reality.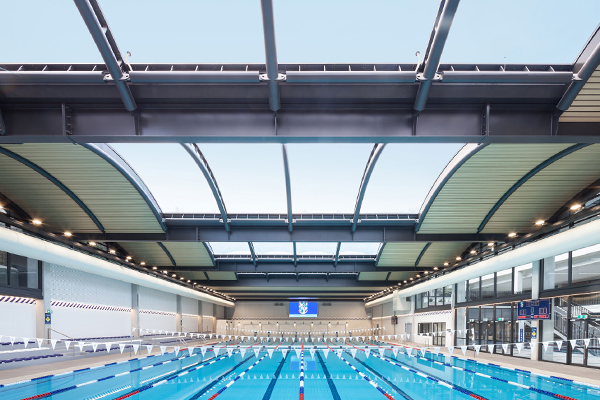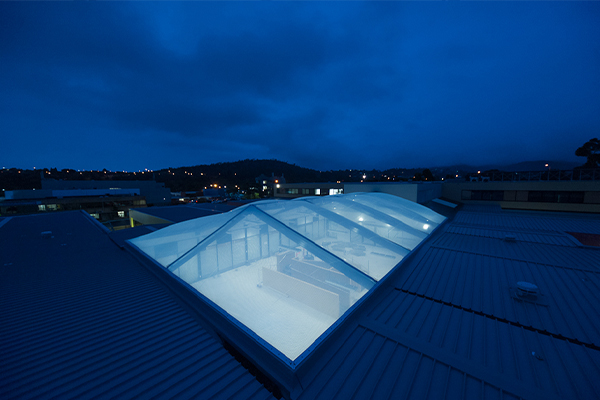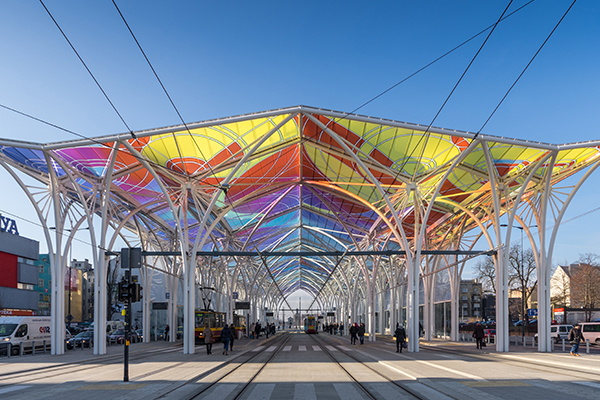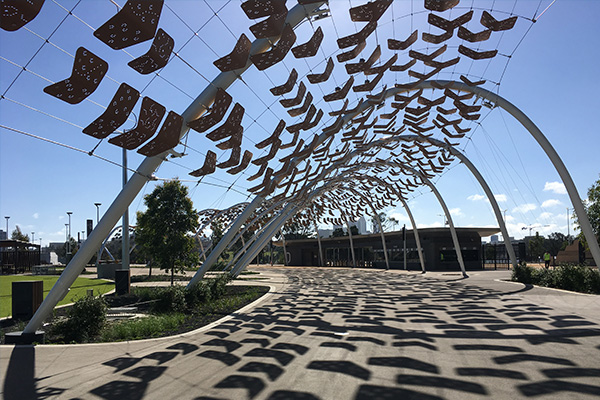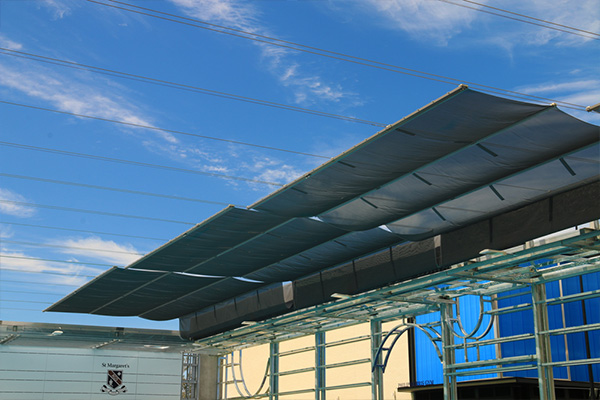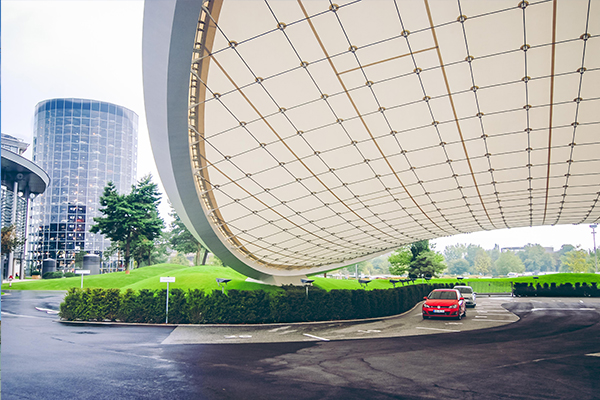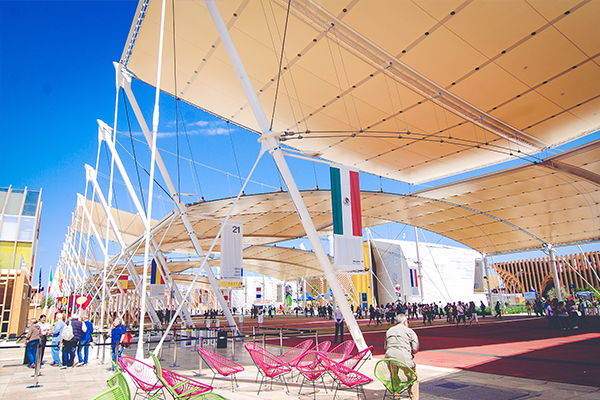 Cable Net Structures
Cable Net Structures offer minimalistic, light, and aesthetic solutions.
While most tensile membrane structures use cables to tension membrane / fabric over a rigid steel-frame, cable net structures use tensioned cables as the main support grid allowing innovative and clean alternatives to standard structures.
Cable net structures can also be used to obtain larger spans by reducing the amount of columns or other conventional structural elements, which in turn helps to develop aesthetically pleasing and iconic architectural membrane structures and architectural features.
Bespoke Shade Structures
If you need to create shade with a difference, MakMax Australia can help you to develop a shape to suit any setting. Our in-house design ability enables the shade structures to complement the architectural intent and atmosphere of the area you're designing. Together we can make a custom fabric structure that will make your space unique.
View the following case studies for some of our bespoke fabric structure examples;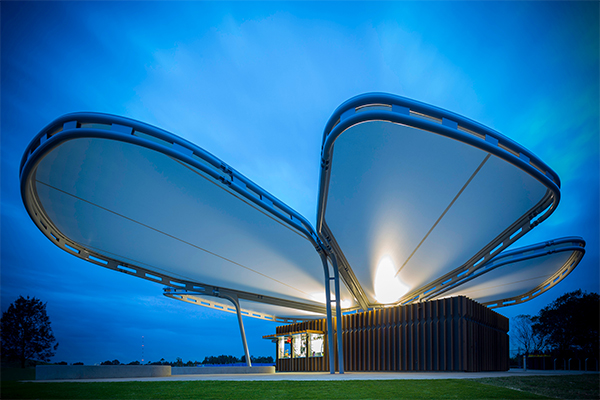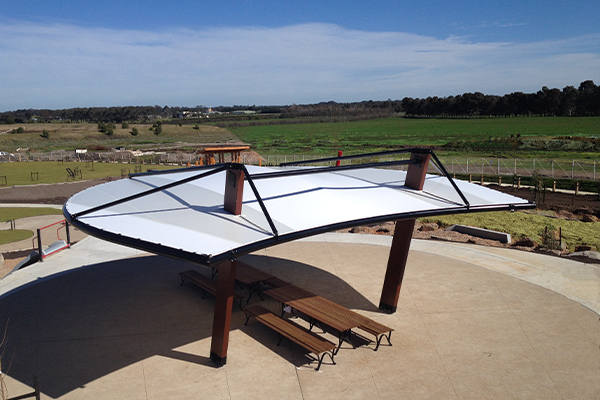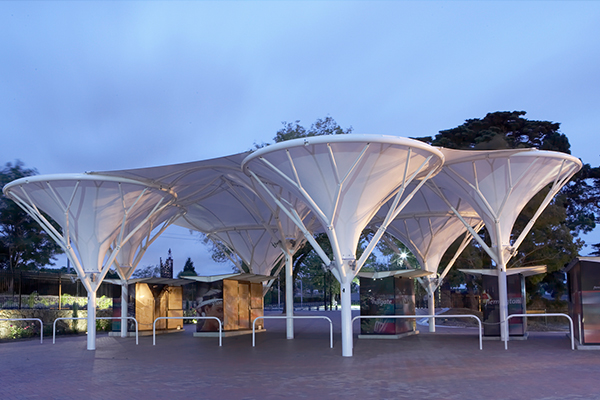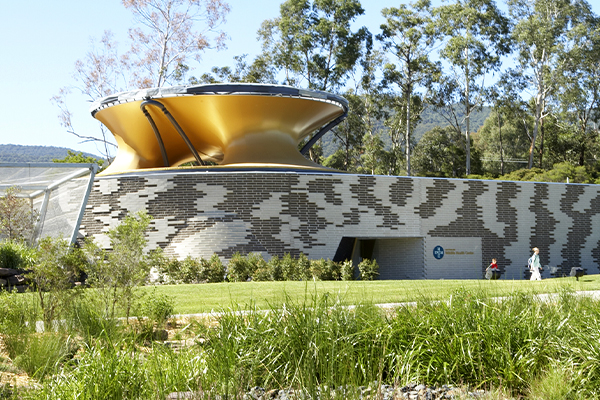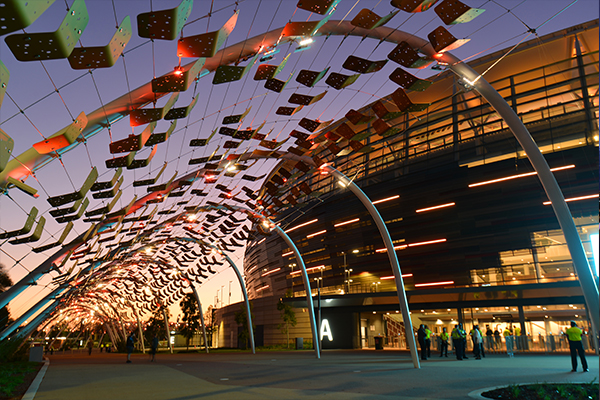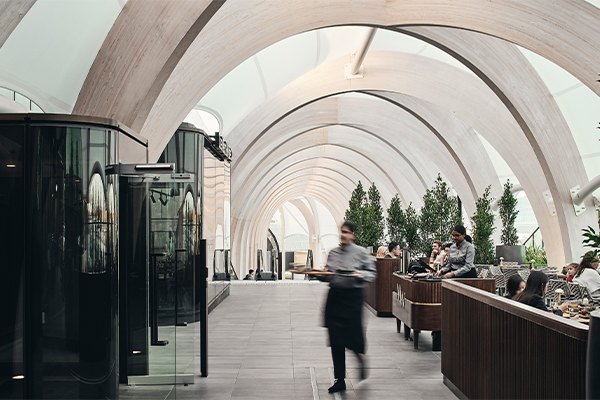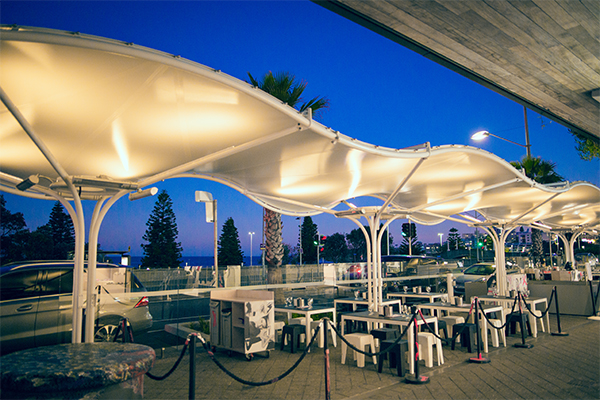 Unique Urban Landscapes
Tensile membranes lend themselves to unique shapes and often help elevate an urbane environment with stunning architectural creations.
From walkways to covered dining precincts, MakMax has been helping to shape the urbane environment for more than 30 years.
Read our case study on the catherdral-like fabric and timbre walkway in Melbourne fashion captial, Chadstone:
Would You Like More Information?
Contact us today to discuss your project requirements. We are the market leader in the design, engineering, fabrication and installation of custom fabric structures for a wide variety of applications and industries. We have extensive project experience and offer endless possibilities when it comes to custom design solutions to meet your needs.