Tensile Membrane Awnings & Facades
Making use of the latest tensile membrane technology, adding external fabric awnings & facades is a way to add an artistic feature to building or structure.
Awnings
Incorporating awnings into a building design extends the usable space around the exterior of a building. The lightweight nature of tensile membranes offers superior strength and stability when used in cantilever awning applications.
Custom membrane awnings can incorporate different geometries for aesthetic appeal and make use of alternate translucency fabrics to provide different levels of light transmission into a building.
MakMax Australia has used membrane awnings to great effect to provide shade and weather protection to hotels, restaurants, cafes, schools, universities, and commercial buildings.
Be inspired by the project examples: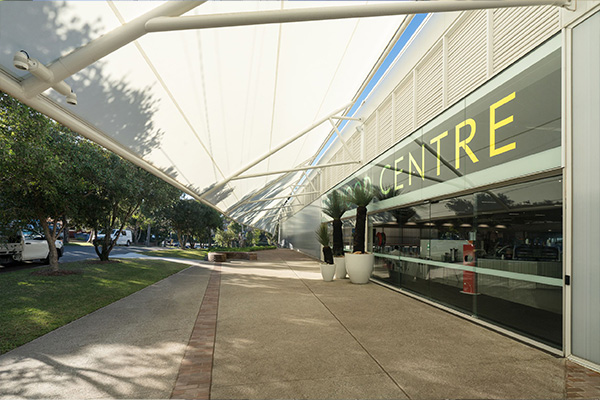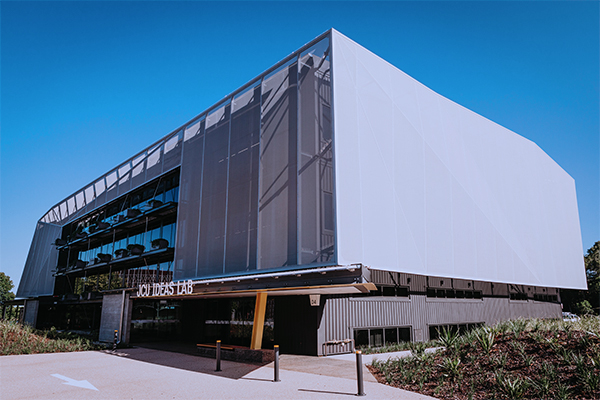 Fabric Facades
Making use of the latest tensile membrane technology, adding a fabric facade is a way to add an artistic and energy efficient feature to building.
A sustainable way to cool a building, the translucent properties offered by lightweight membranes can reflect or absorb most solar energy, allowing natural light in, while minimising the influx of heat.
Buildings such stadiums, which require large, lightweight structures and eye-catching and exciting exteriors are perfect for architectural fabric or ETFE foil facades.
Creating beautiful buildings out of functional public spaces, concrete carparks and warehouses can benefit from fabric facades as an economical alternative to conventional cladding.
Adding a fabric facade to the underside of a bridge (soffit) helps enclose unsightly drainage and support beams, while also providing excellence sound absorption, helping to create more pedestrian-friendly overpasses.
Read about how a PTFE Mesh Facade helped the JCU Ideas Lab take shape.
Fabric Interiors, Ceilings & Sound Absorption
Tensile membranes are also ideal for interiors and ceilings. You might want sound absorption for an indoor aquatic centre, library, grandstand or auditorium; or use the translucent properties the maximise natural light in an atrium for a hotel, art gallery, trade show or expo. These type of bespoke needs can be satisfied by the use of flexible membranes.
Be inspired by the project examples: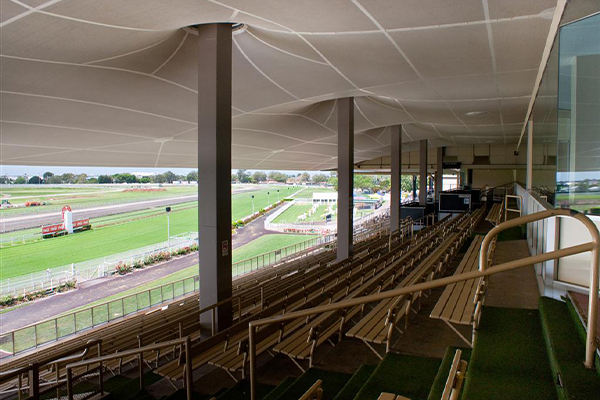 Would You Like More Information about Membrane Awnings & Facades?
Contact us today to discuss your project requirements. We are the market leader in the design, engineering, fabrication and installation of custom fabric structures for a wide variety of applications and industries. We have extensive project experience and offer endless possibilities when it comes to custom design solutions to meet your needs.