What Are Architectural Fabrics?
"Fabric" is most commonly used to refer to either a cloth or other material produced by weaving fibers together for strength, or in structural terms referring to the materials used in walls, floors or the roof of a building.
When we refer to Architectural Fabrics, we actually combine both terms – using a woven polymer fabric coated or laminated with a synthetic material layer to form a membrane. The membrane is then tensioned over a steel frame to produced roofing, umbrella canopies, facades, interior cladding or art installation pieces.
The advantages of tensile membrane structures created with woven polymer fabrics instead of traditional building materials such as steel, slate or aluminum are:
Lightweight – less structural support required.
Translucent – they allow natural light to filter through the material.
Durable – the polymer fibers do not rust, corrode or breakdown in UV light.
Aesthetic – tensioned membranes form beautiful curved surfaces allowing architects and designers free range to create unique structures.
What Fabrics Are Used In Tensile Membrane Structures?
MakMax Australia uses only the very best fabrics for our tensile membrane structures, sourced directly from some of the world's best fabric manufacturers. Expert knowledge, continued research and development and in-house fabrication of our projects ensure your fabric structure or tensile membrane project is delivered beyond your expectations.
The most common architectural fabrics used in MakMax tensile membrane structures are: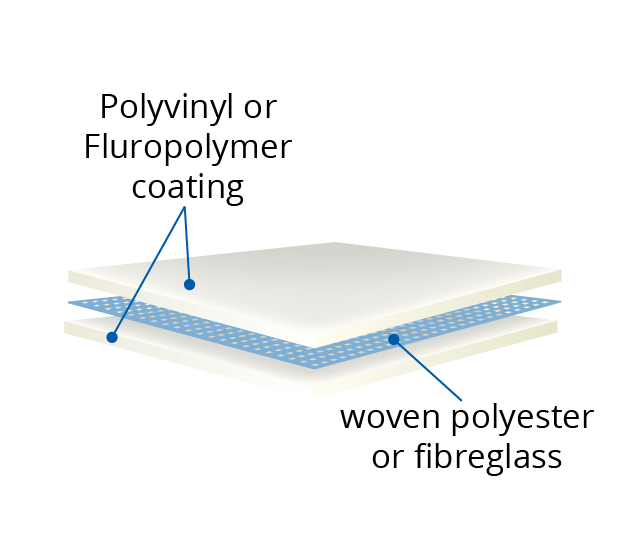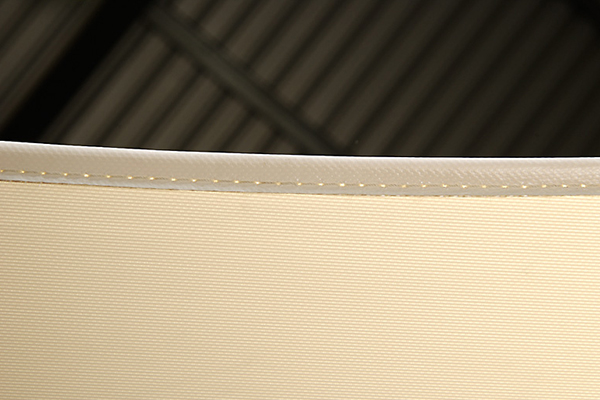 Architectural Fabric Comparison Chart
The Fabric Comparison Table is provided as a guide only, individual project details, such as environment, application and the brand of the fabric will be considered when selecting a fabric for your fabric structure.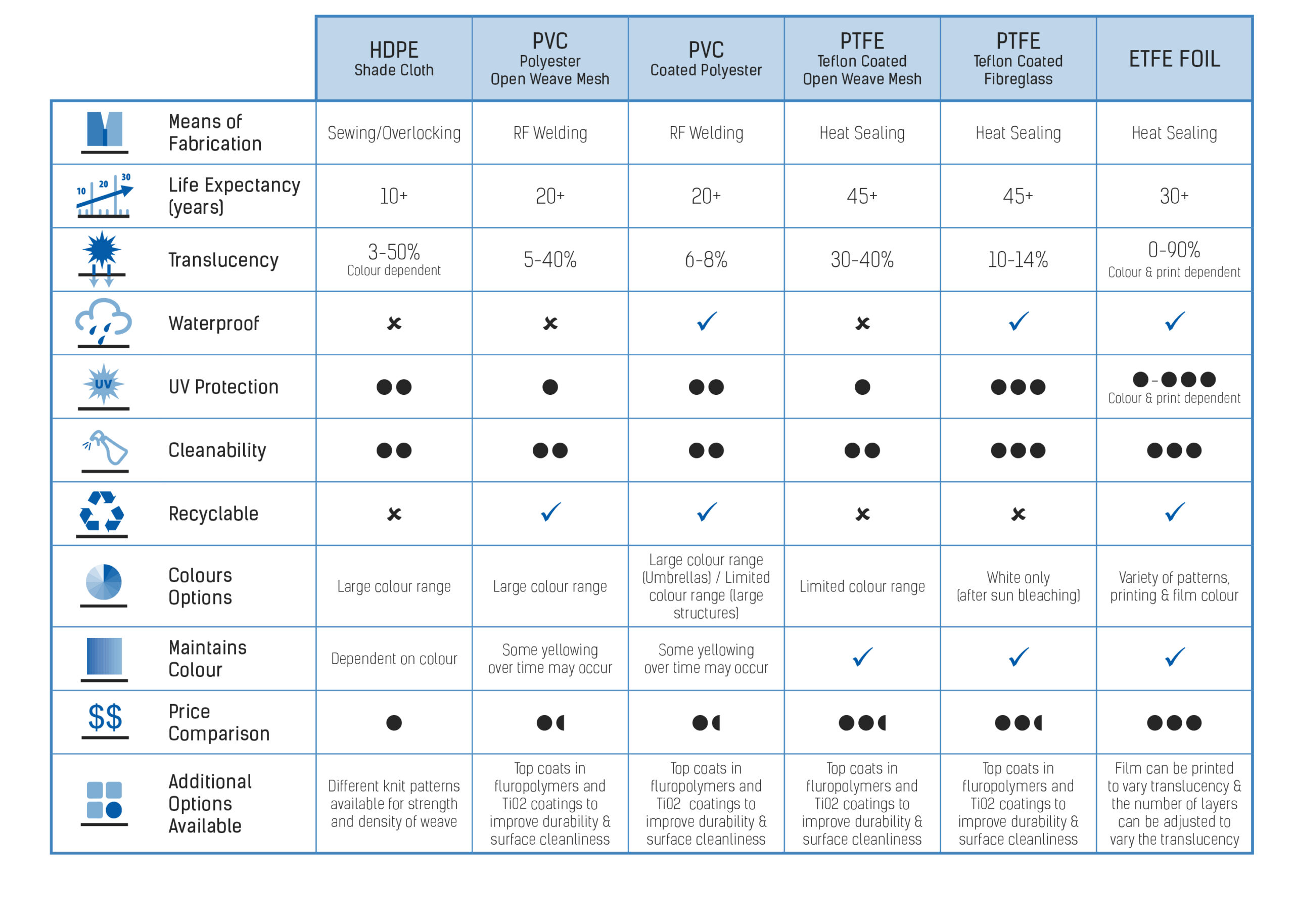 What Fabric Is Right For Your Tensile Membrane Structure?
Contact us today to discuss your project requirements. We are the market leader in the design, engineering, fabrication and installation of custom fabric structures for a wide variety of applications and industries. We have extensive project experience and offer endless possibilities when it comes to custom design solutions to meet your needs.