Light, Aesthetically Beautiful and Premium-Quality Fabric Structures
Architectural fabric structures, also known as tensile membrane structures, are created using modern, commercial-grade fabrics, such as PTFE-coated fiberglass or PVC-coated polyester, tensioned over a steel frame with cables or compression rings. In the case of some of newest, most exciting membrane projects, ETFE foil, a polymer membrane, is being used to create elegant, lightweight glazed structures.
Beautiful, elegant and iconic – some of the most famous examples of architectural fabric structures around the world include; London's O2 Arena (the Millenium Dome), Germany's ThyssenKrupp test tower, and closer to home, the stunning Halo Roof on the Optus Stadium in Perth.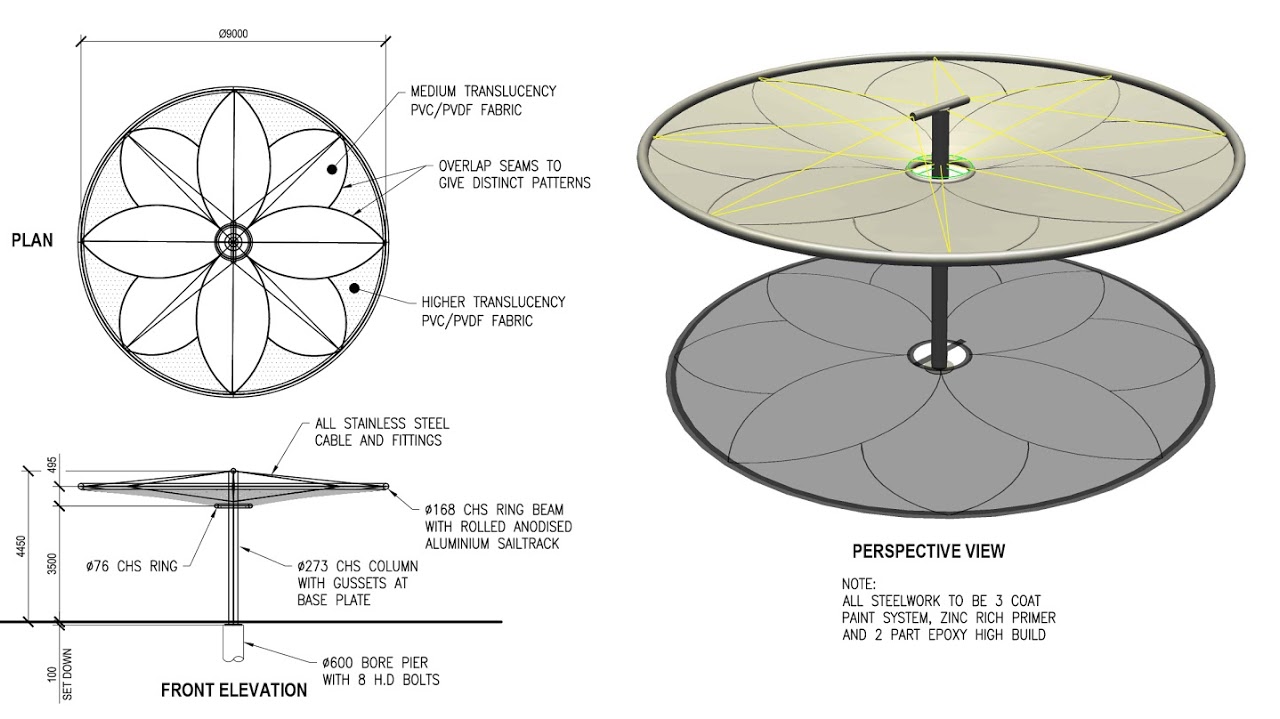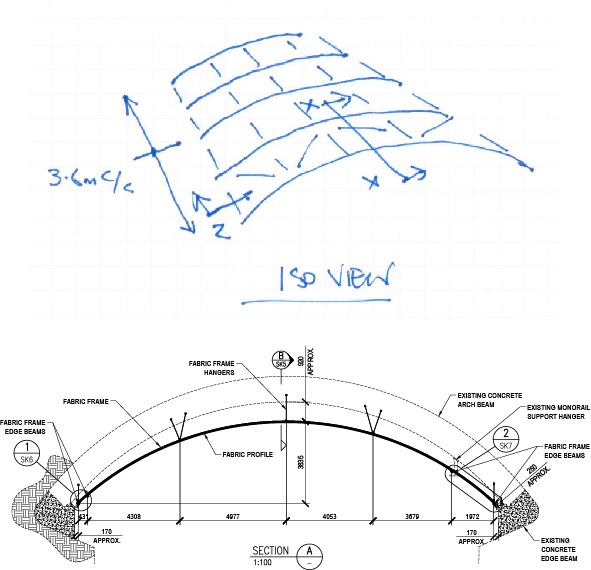 Tensile Membrane Structures
The main advantages of tensile membrane structures are their lightweight nature and translucent (light-transmitting) properties. These features offers the ability to create light, aesthetically beautiful and premium-quality architectural fabric structures at a fraction of the load-bearing weight required by steel or aluminium roofing.
A MakMax Australia lightweight structures are ideal for:
Shade and weather protection canopies of all shape and sizes
Large-span roofing with minimum supporting columns, such as over stadiums or sports facilities
Permanent commercial umbrellas and modular pavilions for the hospitality and tourism industries
Carpark shade structures
Vehicle Protection Hail Net or Mass Vehicle Protection
Intricate and interesting designed public walkways and pedestrian areas
Architectural facades for buildings, bridges and shopping centres
Sound-absorbing interior fabric ceilings, walls and highly translucent ETFE skylights
Custom-designed lightweight structures for art installations
MakMax Australia uses modern Architectural Fabrics to deliver our premium Tensile Membrane Product Range.
Part of a global family of companies in the Taiyo Kogyo Group with in-house fabrication, we have tried and tested fabrics for a huge range of applications and specify only the most reliable and quality-focused membrane manufactures for our raw materials.
Top 5 Advantages of Architectural Fabric Structures
1. Maximum Impact
Function and aesthetics go hand-in-hand with our tensile membrane projects. Visually stunning and elegantly engineered forms create engaging, light, and comfortable spaces for people to enjoy. Recognition via multiple industry awards is testament to our successful combination of innovation and aesthetics in design.
2. Sustainable Building Materials
Architectural fabric structures are a fraction of the load-bearing weight of steel, slate, glass or aluminium roofing. This means less supporting structural elements and fewer overall building materials are required, making tensile membrane structures both cost effective and sustainable.
Some materials, such as PVC and ETFE can be recycled after their usable life.
3. Translucent Properties
We choose tensile membranes that are aesthetically beautiful and able to transmit natural light. The benefits of filling an indoor space with natural light range from reduced day-time power consumption, to minimal shadowing on sporting surfaces.
4. Creating Comfortable Spaces
Membrane structures create a comfortable under-canopy atmosphere for patrons and customers. Fabric roofing offers a high UV reflectivity rate and so is much cooler underneath than metal, slate polycarb or glass roofing. The soft, glare-free natural light translucency is also proven to have a positive effect on the human body and mind.
5. Durable Architecture
MakMax Australia's architectural fabric structures are designed to be low maintenance, resilient and are custom-fabricated according to the needs of our clients.
Both strong and flexible, architectural fabric structures can withstand anything that our environment throws at them, from the desert sands of Uluru to the monsoonal rains of Tropical North Queensland. MakMax Group international projects have been built on 7 continents to withstand earthquakes, cyclones, sub-zero temperatures and anything mother nature can throw at them.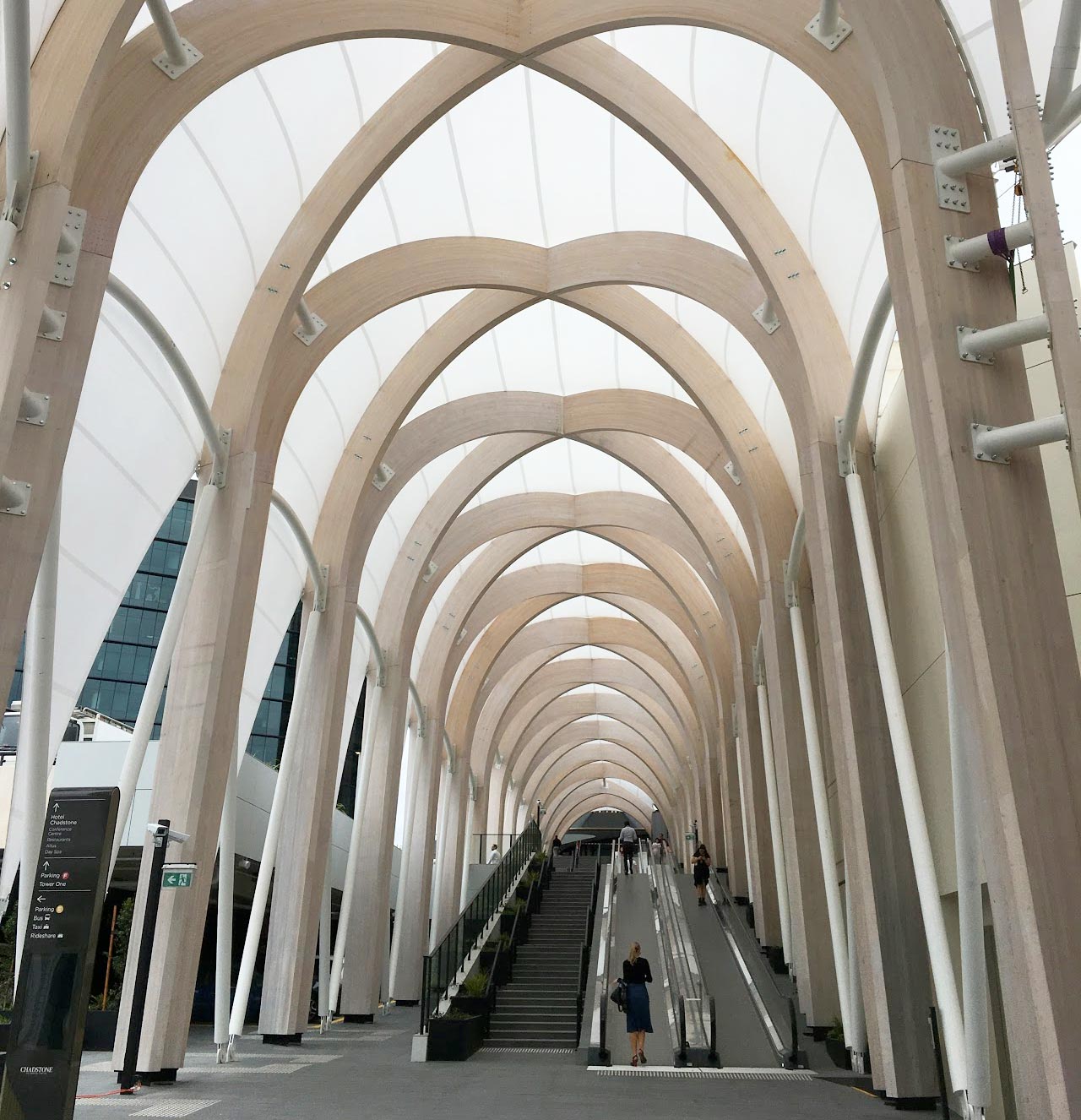 Our Most Popular Fabric Structure Shade and Weather Solutions
Would You Like More Information?
Contact us today to discuss your project requirements. We are the market leader in the design, engineering, fabrication and installation of custom fabric structures for a wide variety of applications and industries. We have extensive project experience and offer endless possibilities when it comes to custom design solutions to meet your needs.