Extremely Durable and Long Lasting
PTFE (polytetrafluoroethylene) coated fibreglass fabric is an extremely durable and weather resistant material that lends itself to many bespoke designs and applications.
The strength of the fabric together with it's tight transmission properties enable it to be use in large and small structures alike. The fabric's durability and resistance to UV gives it a service life expectancy of over 30 years.
MakMax is the only company capable of fabricating PTFE panels in Australia.
Technical Details
During scientific tests of its solar properties, it was discovered that PTFE fiberglass membranes reflect as much as 73%  of the sun's energy while holding just seven percent on its exterior surface. Certain grades of PTFE fiberglass can absorb 14% of the sun's energy while allowing 13% of natural daylight and 7% percent of re-radiated energy (solar heat) to transmit through.
The woven fiberglass gives the PTFE fiberglass membrane its mechanical strength.
These filaments, known as beta glass, are the smallest diameter available and provide the membrane with maximum flexibility.
PTFE Characteristics
durable
anti-adhesive
non-flammable
highly transparent
excellent reflection properties
Lighting
PTFE fabric has the ability to evenly disperse light, reducing the need for additional/artificial lighting throughout the day, and creating a more natural environment.
Sound Absorption
Given the air permeability and flexibility of PTFE, the sound absorption properties are exceptional. External noise can be isolated to meet the noise criterion of various buildings, while reverberation is directly relative to the internal size of the structure. Acoustics are clearly enhanced for smaller rooms and can be treated to accommodate larger scale environments such as stadiums and aquatic centres.
Maintenance
The fabric is a low maintenance material. The surface resists adhesion by dust and pollutants and is washed by the next rainfall.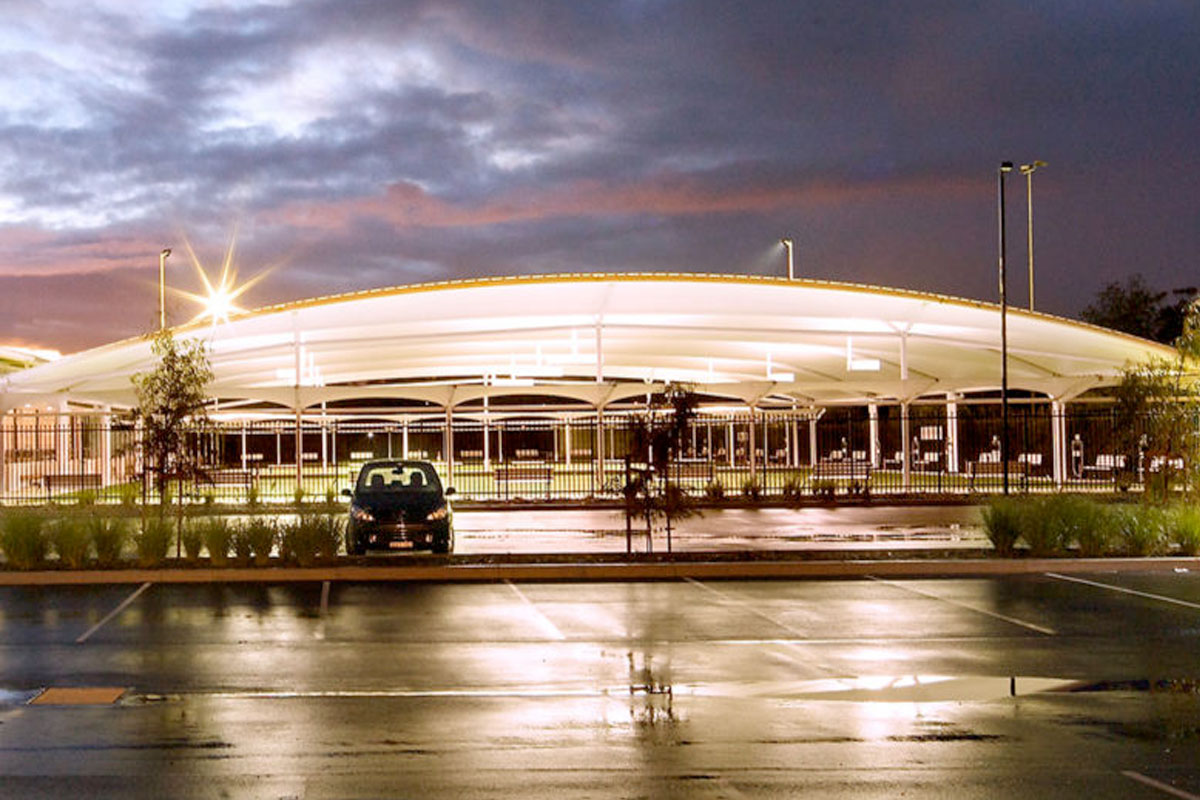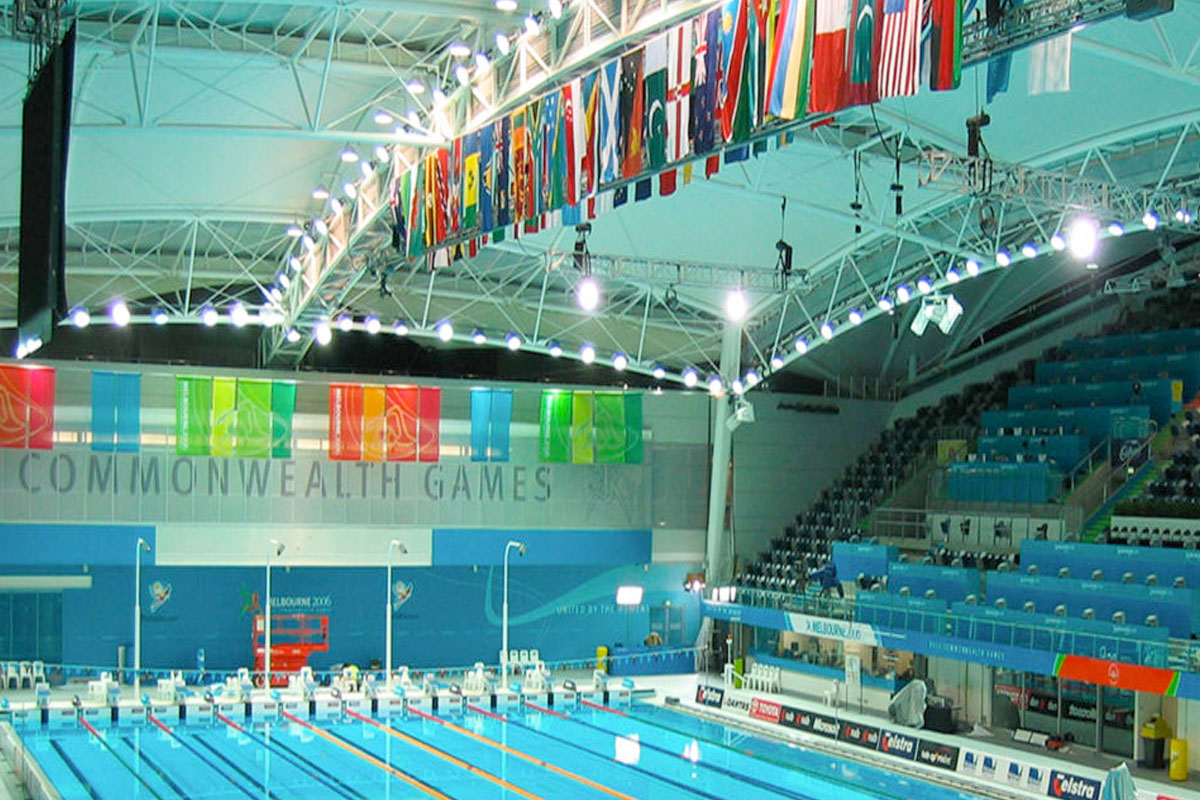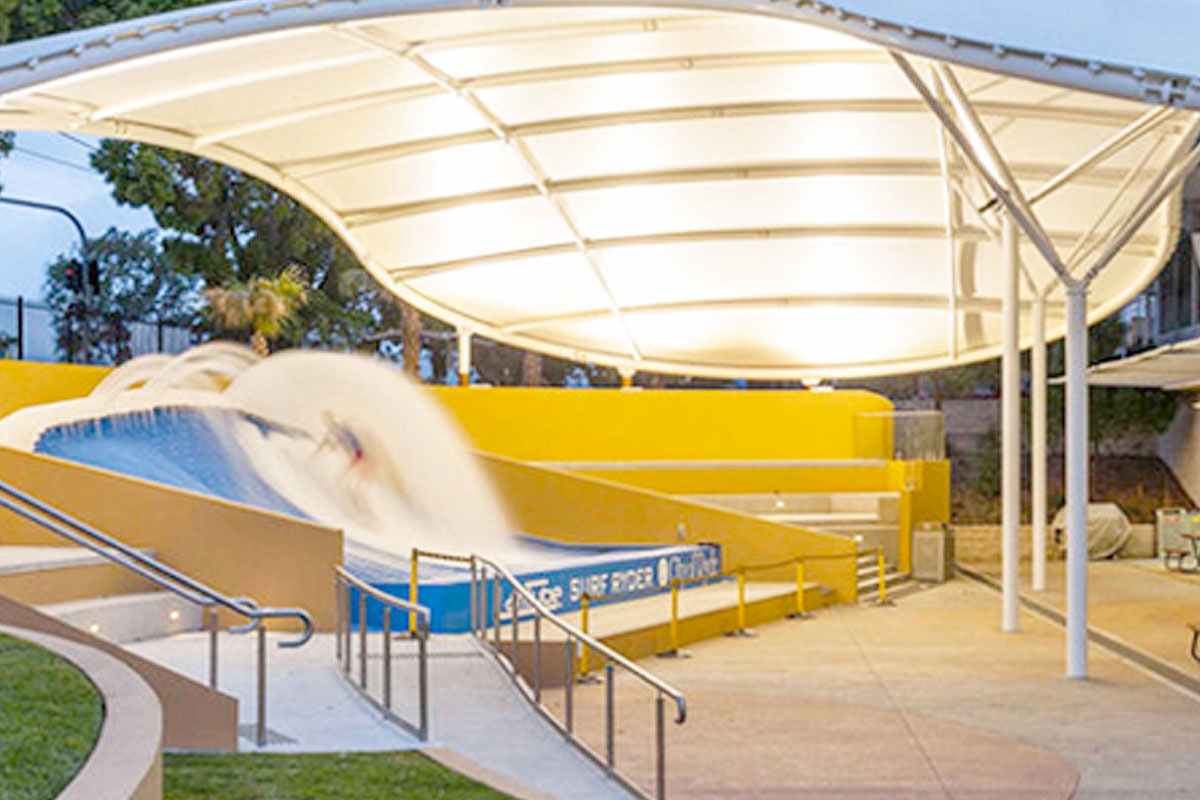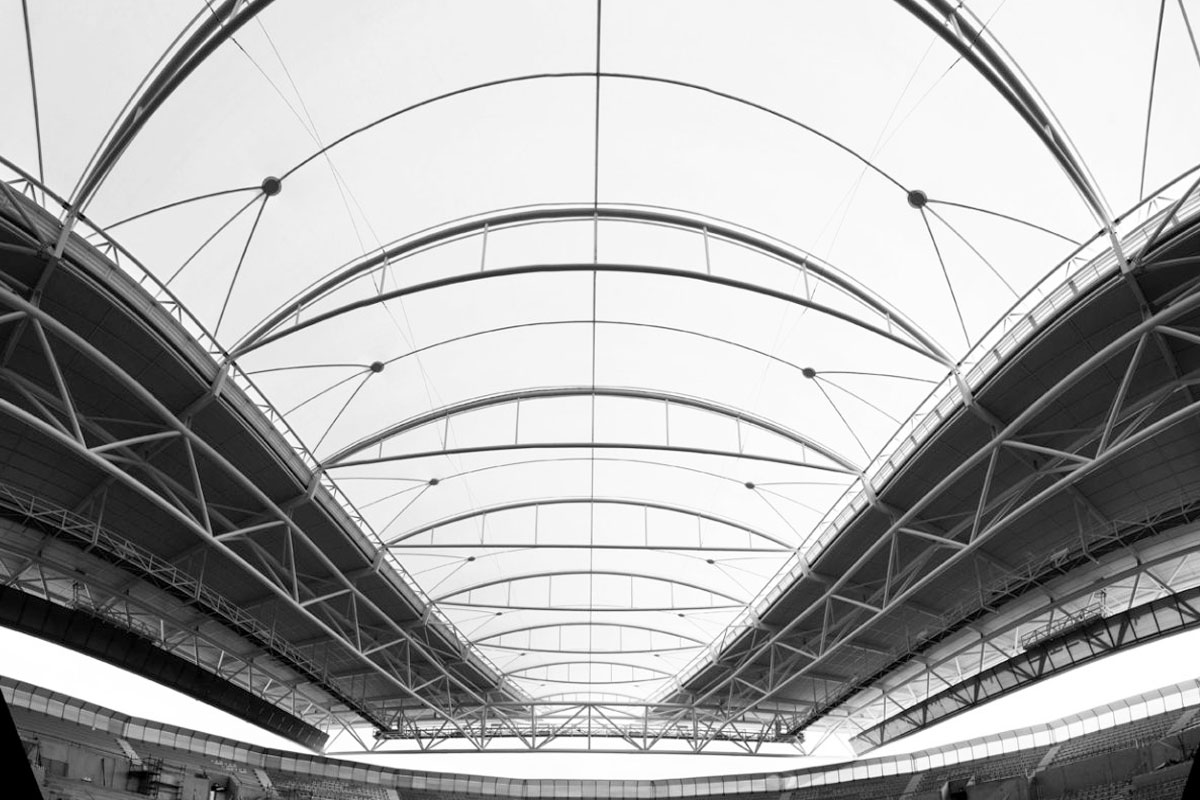 Would You Like More Information?
Contact us today to discuss your project requirements. We are the market leader in the design, engineering, fabrication and installation of custom fabric structures for a wide variety of applications and industries. We have extensive project experience and offer endless possibilities when it comes to custom design solutions to meet your needs.