A tensile membrane structure is nothing without the supporting steel frame. A well-engineered steel frame provides the necessary structural integrity and resistance to external forces such as wind, rain, and seismic loads. It must also be able to accommodate the varying stresses and strains that result from changes in temperature, humidity, and other environmental factors.
The choice of the right steel surface treatment is vital to the success and safety of a tensile structure.
Corrosion Protection & Aesthetics
The combination of a carefully designed membrane and a properly engineered steel structure results in a unique architectural form that is not only aesthetically pleasing but also functional and durable.
According to the Australian Steel Institute: "It is widely recognised that the most cost-effective method of inhibiting corrosion of structural steel is through the use of protective coatings. Architects, engineers and specifiers, as well as others in the steel supply chain, need to understand the importance of a technically robust approach to specifying corrosion protection for steel structures. " 1
Much like the steel frame being vital to the success of the tensioned membrane, the steel coating is vital to the success of the supporting structure. A quality steel surface treatment is required for corrosion protection and is also a key part of the architectural aesthetic of the project.



Which Steel Surface Treatment Is Right For Your Structure
The various types of steel surface treatment have unique properties that make them suitable for specific applications. At MakMax we use three main types of steel finish;
Hot Dip Galvanized (HDG) Surface Treatment
Hot Dip Galvanized steel is coated with a layer of zinc (the steel is "dipped" into a bath of molten zinc for a specific period), which provides excellent corrosion resistance and durability, making it ideal for outdoor applications.
An industrial coating, the surface of HDG steel can be rough to the touch and often features flecks and streaks of the zinc coating. The major advantage of HDG comes from the process of fully immersing the steel into the treatment batch. Dipping the steel provides corrosion protection to all surfaces, this provides the best surface protection inside and out for tubular or hollow steel columns and rafters.
Hot Dip Galvanized steel is perfect for structures where regular cleaning of the steel would be unmanageable, or for structures where a high-level architectural finish is less important, such as parks and playgrounds, hail net protection canopies or school COLAS.
Another great advantage of galvanizing is the sacrificial protection the zinc coating provides the steelwork extends to areas where the galvanizing has been scratched, scraped or damaged. The zinc adjacent to bare steel will normally corrode first, so still provides protection to the exposed bare steel adjacent. This durability and added resistance to impact damage is why we recommend galvanized steel in areas where impact and damage to paint coating is likely – such as car parks where trolley impacts are a regular feature.
While not the most architecturally aesthetic finish, HDG steel is still an attractive option when paired with a tensile membrane roof, and provides excellent corrosion protection and requires minimal maintenance.
Powder Coated Steel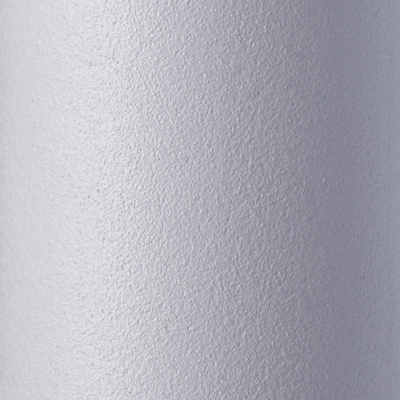 Powder coated steel is a type of coating that is applied electrostatically and cured under heat to form a hard, durable surface. The powder coating material is applied to the metal surface using an electrostatic spray gun. The gun imparts a positive electric charge to the powder particles as they are sprayed onto the grounded metal surface, creating an electrostatic attraction that helps the powder adhere evenly and uniformly.
The powder coating process can be used on a wide range of metal substrates, including steel, aluminum, and other metals, making it a versatile coating solution for structures with multiple metal finishes (such as gutters, top hats or aluminium flashing).
This type of finish is known for its excellent resistance to scratching, chipping, and fading, making it ideal for smaller architectural applications where the painted surface is highly visible, such as umbrellas and modular shade structures.
The powder coating process does however, require specialised painting locations and equipment, so steelwork is not easily or seamlessly able to be patched, repaired or repainted onsite. For this reason, we would not recommend powder coating for projects where damage and chipping can occur during transport or installation, or where large-spanning members are required – this would be most medium and large projects due to the steel erection process.
Multi-Layer Architectural Paint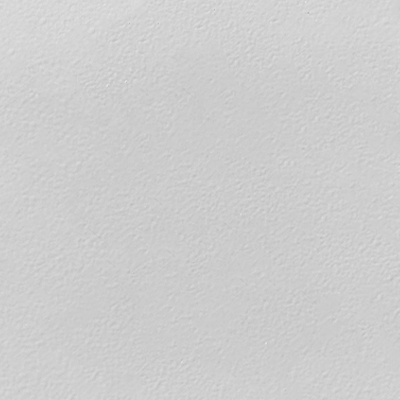 A Multi-layer Architectural Painted finish is a high-performance coating that provides excellent resistance to weathering, UV rays, and chemical exposure.
Providing the best protection against corrosion, multi-layer paint systems have three to five layers of protection. The PRIMER coat is a zinc-based coating similar to a galvanished finish and usually applied after sandblasting of the steel to remove any contaminants.
The BARRIER layer (or layers) is the intermediate coating, usually an epoxy or two-pack polyurethane, and provides a barrier to moisture, ions and oxygen.
The TOPCOAT is typically a semi or high-gloss paint, offering practical UV protection to the sub-layers, and providing a highly architectural finish. Topcoats can be painted in a wide variety of colours, making a multi-layer paint system perfect for a premium aesthetic finish.
The biggest advantage of multi-layer wet paint systems is their ease of repair and maintenance in-situ. Additionally, the huge range of options and systems means that the specification of the paint system can be tailored to best suit budget or lifespan.
Multi-layer paint systems are usually used in high-traffic areas such as public walkways, airports, hospitals, and school sports facilities where durability and easy maintenance are essential. Multi-layer paint systems are also the best option for shade structures that are incorporated into a wider architectural design, and where a premium aesthetic finish is desirable, such as retail precincts, hospitality venues, stadiums and sports clubs.
For more examples, visit our CASE STUDIES page. Can you spot the steel surface treatment used on each project?
---
Steel surface treatments used in construction are regulated according to the Australian/New Zealand Standard, AS/NZS2312.1: 2014, "Guide to the protection of steel against atmospheric corrosion by the use of protective Coatings".
Overall, the choice of steel coating depends on the specific application and the desired performance characteristics, and careful consideration must be given to ensure the longevity and durability of the steel structure.
If in doubt when specifying a steel surface treatment for your project, consult the above standard document or speak to our sales team who can advise which protection system will be the right choice for your budget and desired architectural finish.
---
Reference: