Collapsible Cantilever Support Umbrella

Visually impressive, the cantilevered pole allows on the Leva Architectural Umbrella allows for maximised use of space underneath the canopy. Ideal for applications such as pool shade, beach clubs, function spaces and playgrounds, the Leva is also perfect for alfresco dining applications, offering shade and shelter without requiring a central column through the dining table.
The Leva's cantilever column maximises shade and weather protection area.
Available in either 2.7m or 32.m models.
Leva umbrellas are square as standard, but can be adapted to other shapes for bespoke applications.
Wind rated to 145km/hr.
Ability to link multiple umbrellas together to increase seating area.
A Swivel/Rotating Boom allows full 360 degree rotation for dynamic coverage.
Wall mounted boom or Double Boom (two canopies on a single central columm) options available.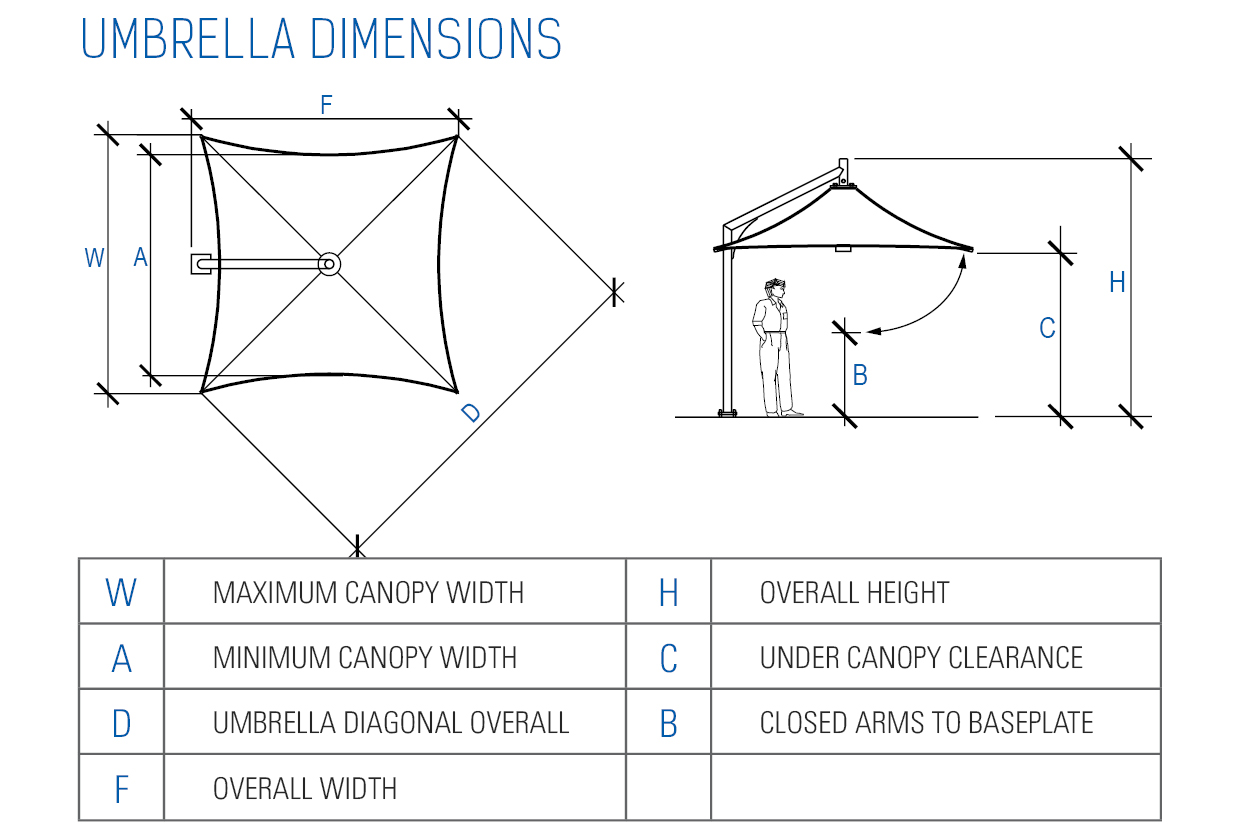 Would You Like More Information?
Contact us today to discuss your project requirements. We are the market leader in the design, engineering, fabrication and installation of custom fabric structures for a wide variety of applications and industries. We have extensive project experience and offer endless possibilities when it comes to custom design solutions to meet your needs.