Make your umbrellas as unique as your business
Are you looking for something that specifically reflects your project and makes your business stand out from the rest? You can choose to customise your umbrella in a number of ways.
We believe in a limitless possibilities culture and are open to customisation upon request. Our team are excited by the challenge of creating non-standard umbrella sizes, shapes and other weird and wonderful ideas. Share your vision with us and together we can craft something new and exciting to make your business stand out.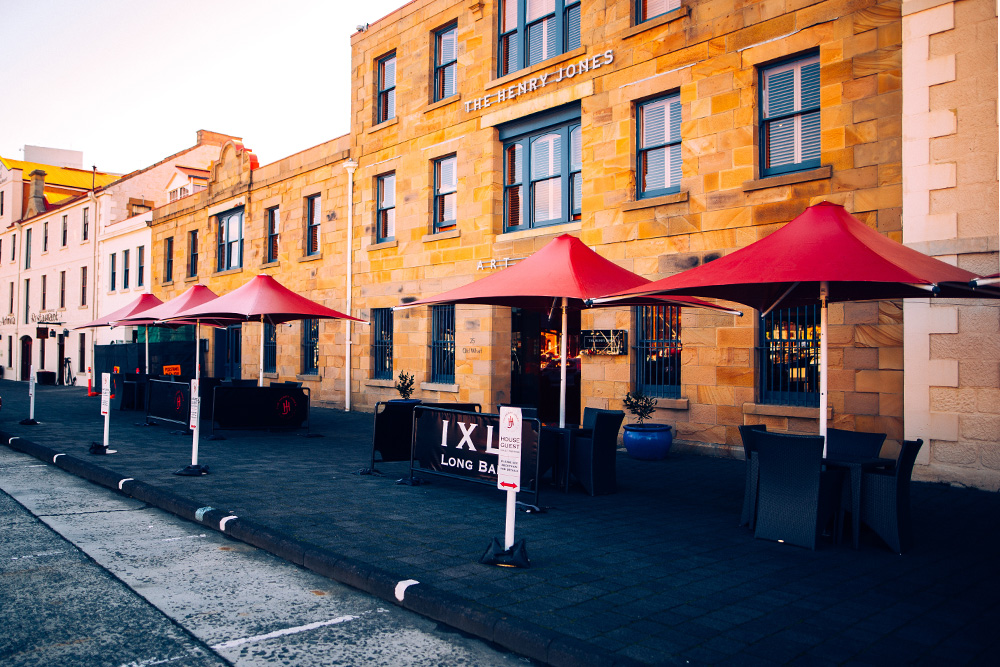 Fabric Colours
Stand out with a splash of colour! Coloured umbrellas add personality, enhance your branding and brighten up any area. Perfect for theme parks, resorts, cafes/bars and childcare centres.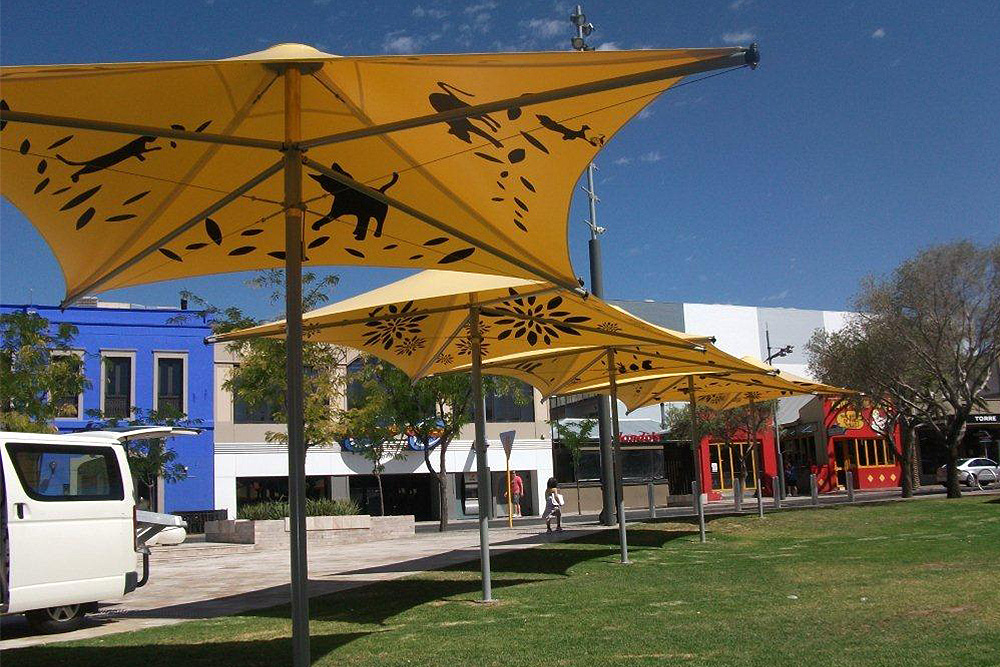 Patterns & Prints
Yes, we print on fabric! Patterns and prints are an easy way to really stand out. Get the creative juices flowing and add a bit of character to your design. For the best effect, we can recommend an interior designer and can work together with your designer to bring your vision to life.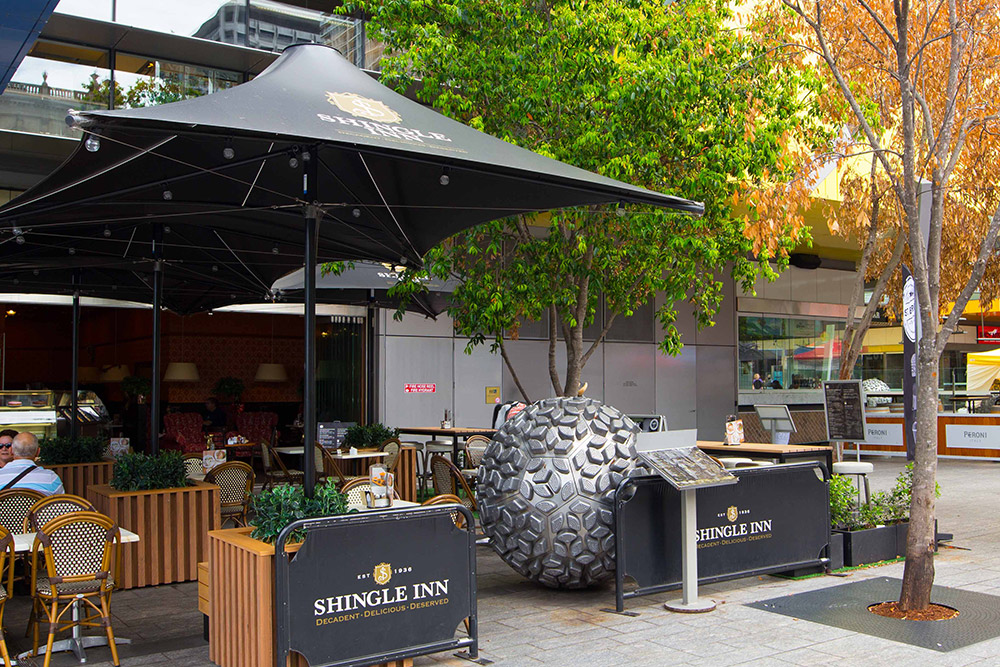 Logos & Branding
Stand out and be recognised with our specialised branding options. MakMax are the experts at umbrella branding and offer vinyl cut logos as well as digital printing to achieve branded colours and patterns. Speak with our umbrella specialist to explore what we can achieve together.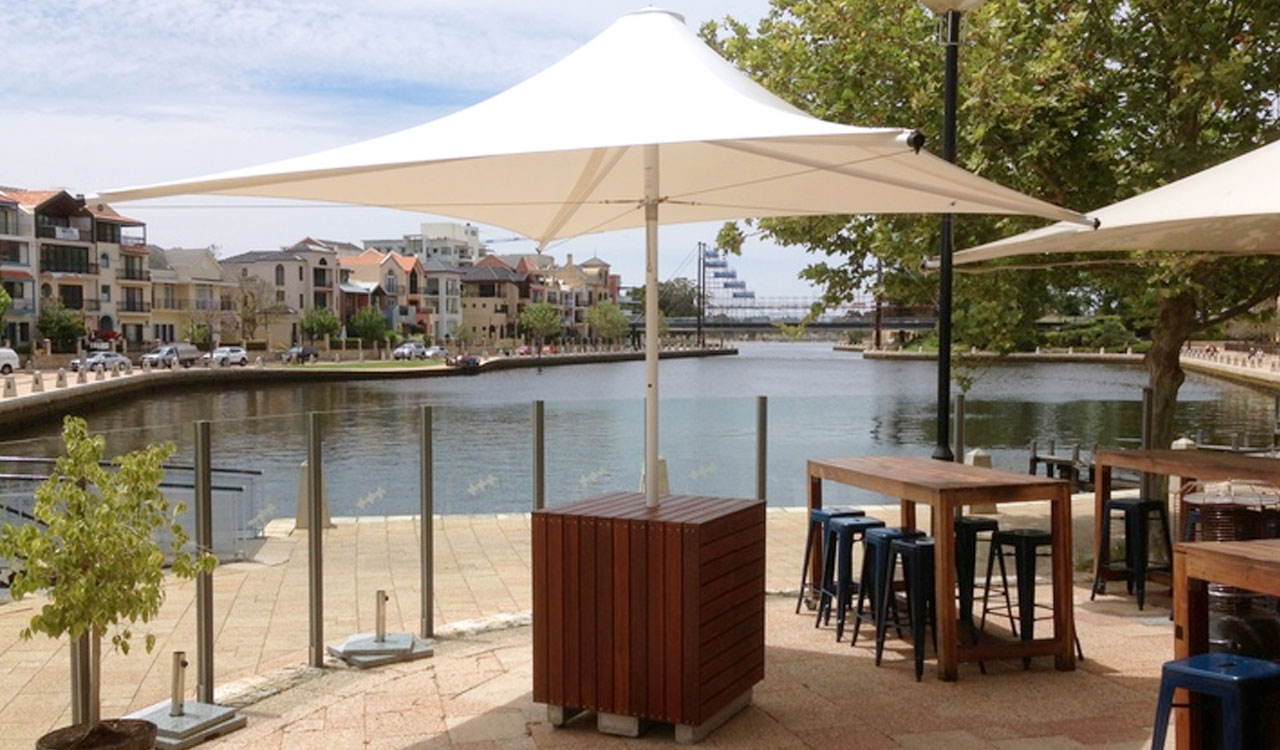 Ground Fixing Options
While the larger Architectural Umbrella and Modular Shade Structure models are permanently installed, our Porta and Centra models can offer multiple ground fixing options for flexible installation
Pavement sockets – a semi-permanent options ideal for cafes, restaurants and pedestrian areas
Concrete base – heavy enough to keep the umbrella upright in the wind, the concrete bases can be moved with a European Pallet Jack
Deck Bracket – perfect for installing in a wooden deck where deep-set footing are not possible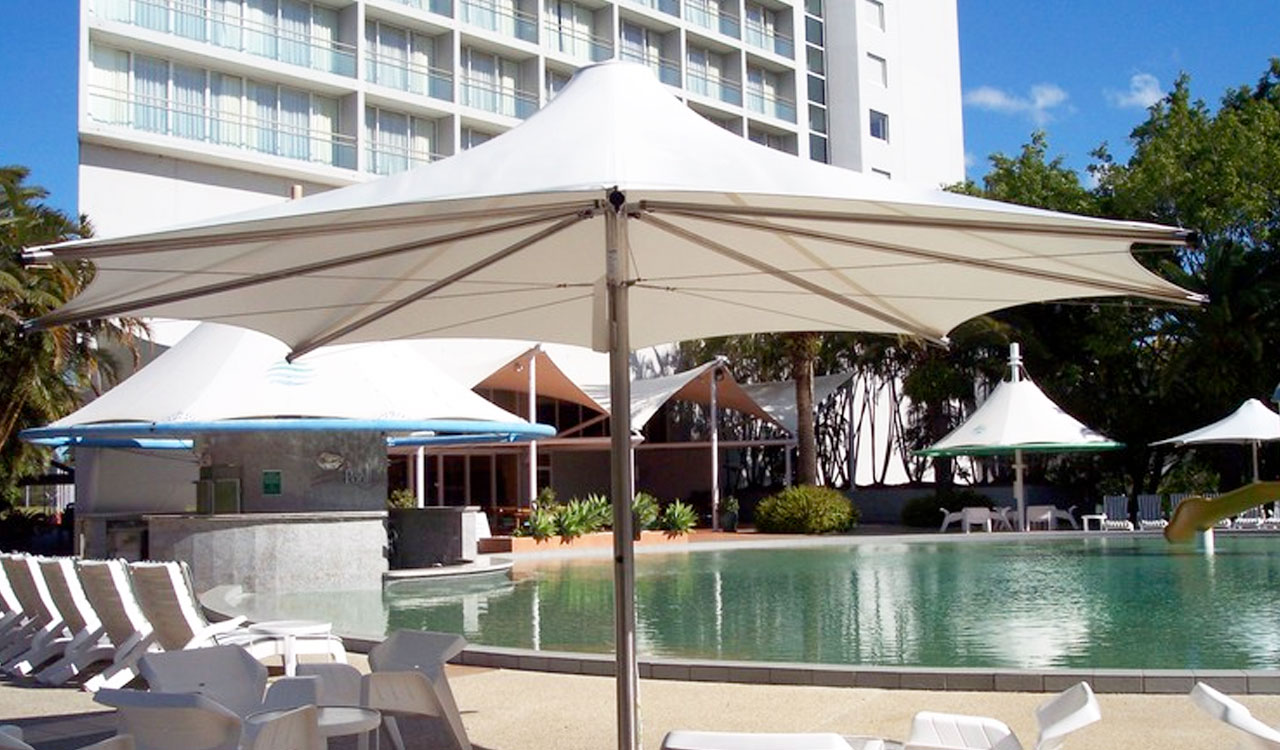 Steel Options
Choose standard or stainless steel and even add colour! Colours such as Pearl White and Black Satin are our most popular, and we can also match any Dulux powder coat colour.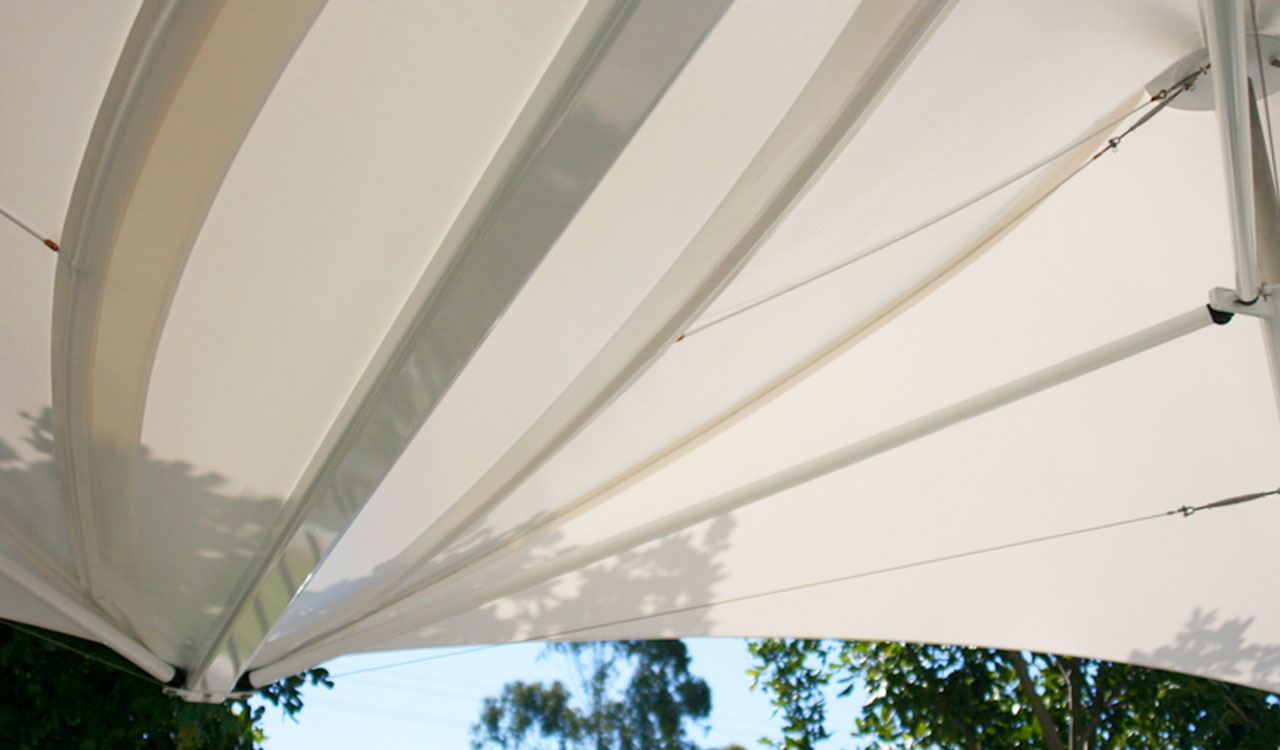 Fabric Linking
Join multiple umbrellas with a link infill system between canopies with options for an Arched or Channel design.
Why not choose different colours, branding or clear panels for your infills to make your product stand out from the rest?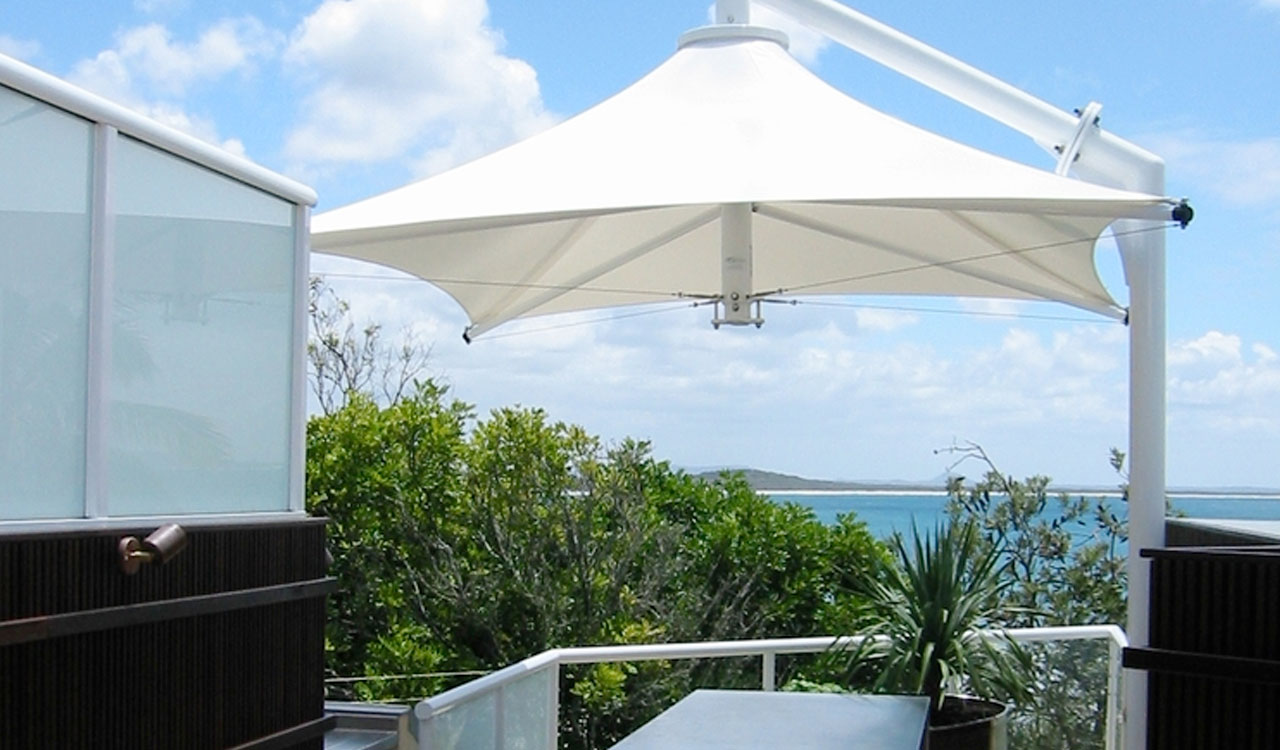 Height Adjustments
This is a popular option for our customers. Every project is different and we can adjust the height of the umbrellas to meet your project specifications.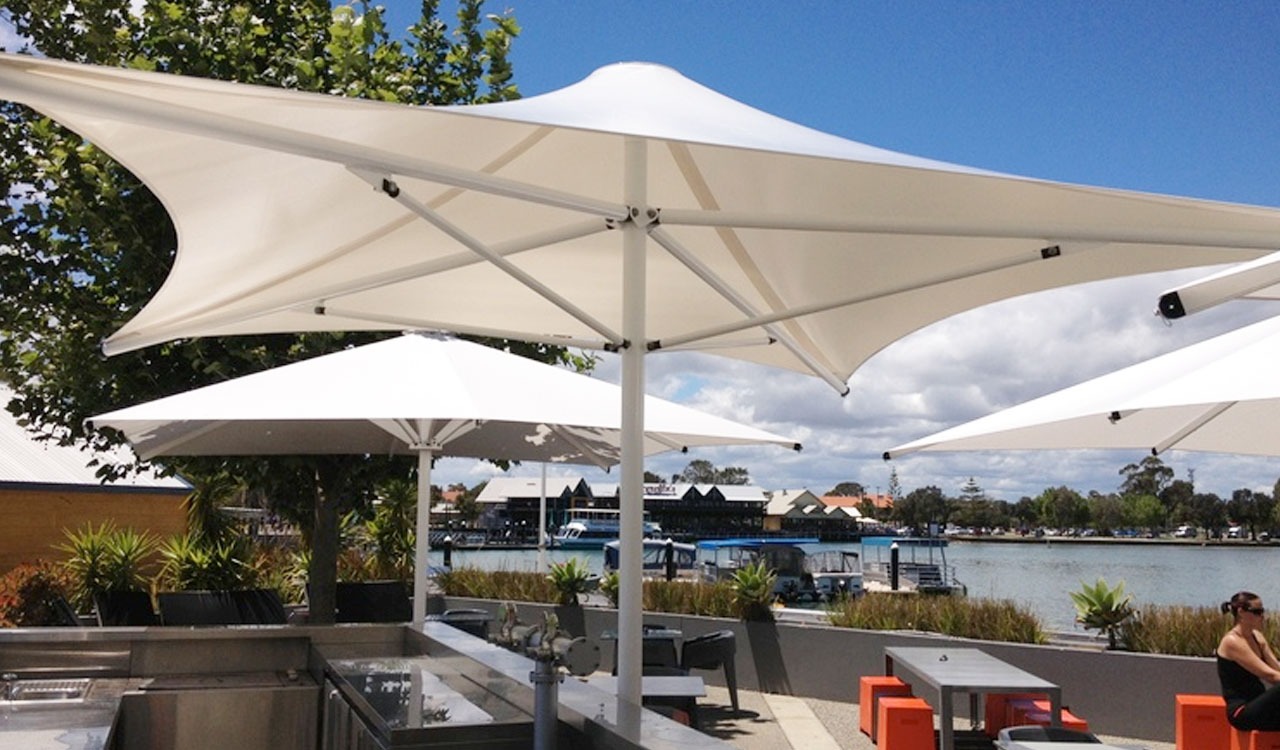 Wind Rating Upgrade
Increase the wind rating of your umbrella by upgrading your collapsible umbrella (Centra) or opt for a Modular design that stays open all year round.
Sock covers are also an additional option for extra security and protection.
Would You Like More Information?
Contact us today to discuss your project requirements. We are the market leader in the design, engineering, fabrication and installation of custom fabric structures for a wide variety of applications and industries. We have extensive project experience and offer endless possibilities when it comes to custom design solutions to meet your needs.