Extend Your Umbrella Or Shade Structure
Get more out your MakMax Architectural Umbrellas and Modular Shade Structure and make an impact with the right umbrella accessories.
We can supply LED lighting or fairy lights, as well as heating heating options which turns your umbrellas from shady day more to cosy night mode.
Add gutters and drainage systems, blinds, cables, and cyclone covers for year-round enjoyment of your space..
Check out our Customise Your Umbrella page for more options, or speak to our dedicated team and we'll find the perfect umbrella find a solution for you.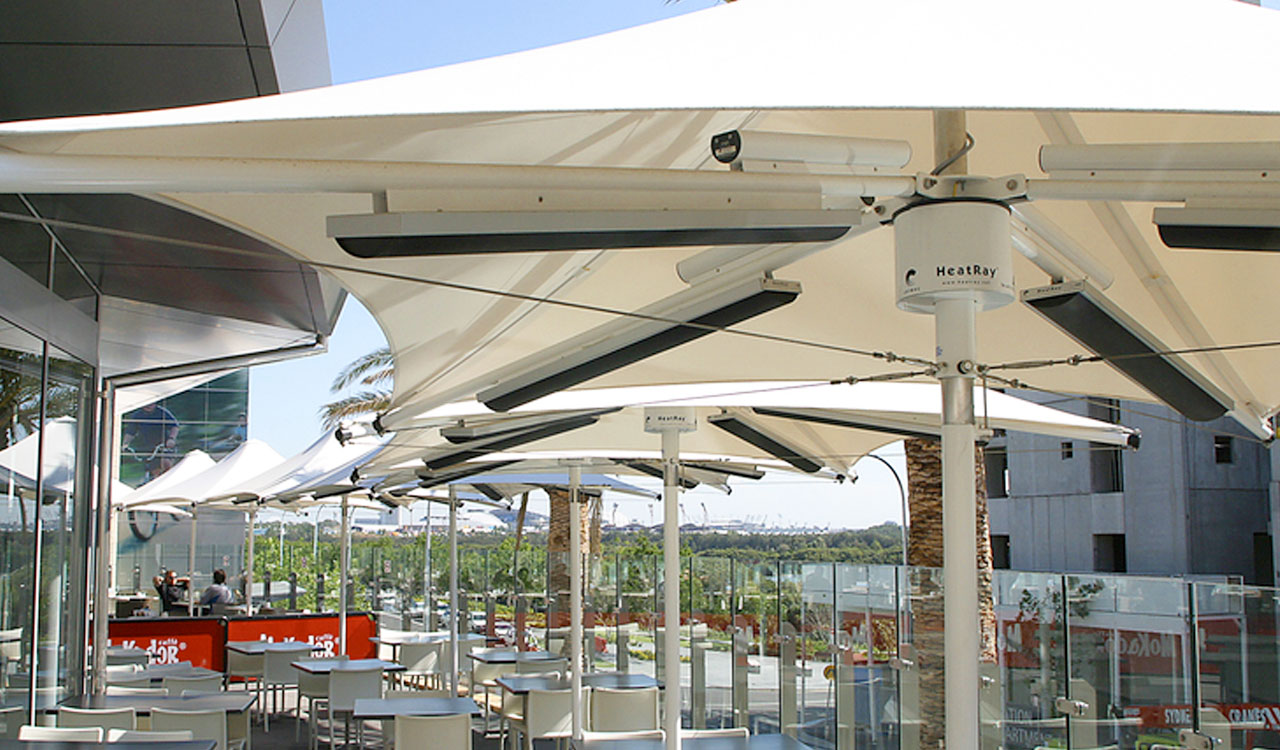 Celmec Heating, Misting & Lighting
HeatRay™ heating, Celmist™ Evaporative Cooling and Celight™ lighting systems by Celmec International can be factory-fitted or installed on site to keep hospitality customers warm and the occasion bright, regardless of the season.
We can also offer misting solutions for hot climates.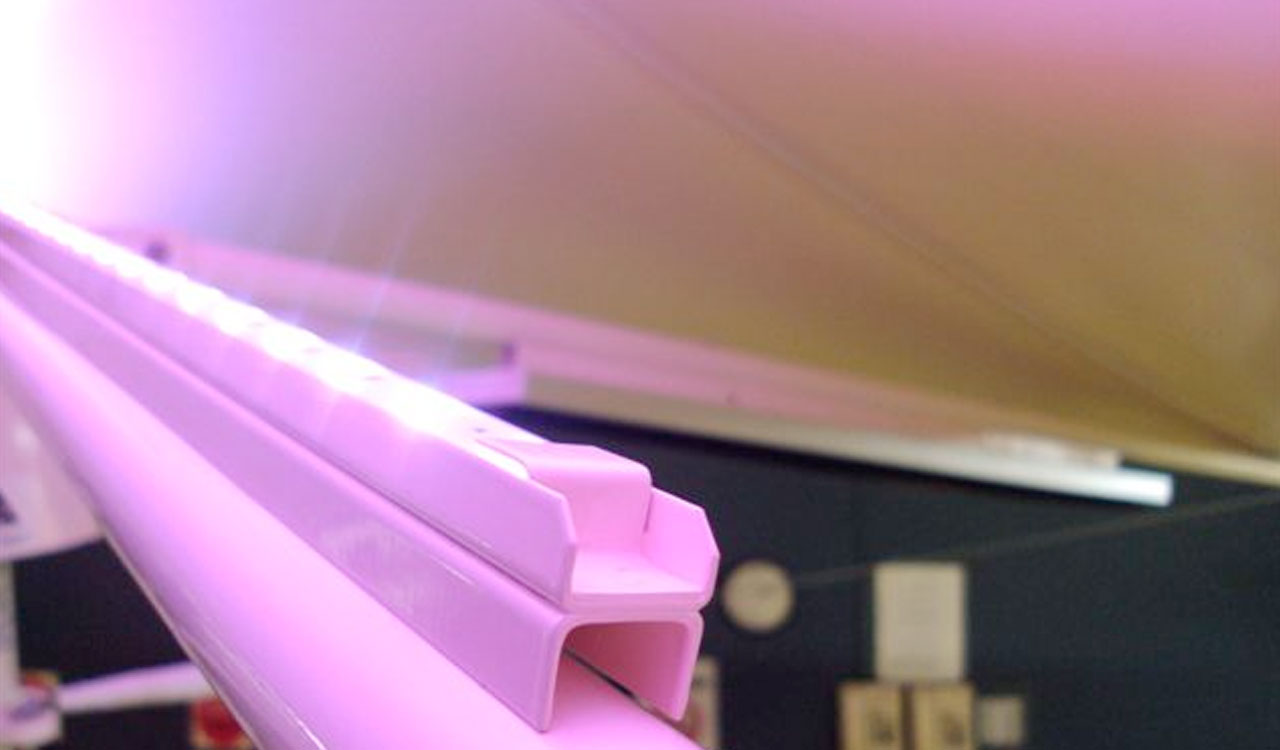 Lighting
MakMax can provide LED bars that are mounted to the umbrella arms and offer multi-coloured lighting at the touch of a button.
Alternatively, LED spotlights mounted to the umbrella pole are just as effective but a simpler option. Do you have your own lighting in mind? Let us know and out team will find a solution for you.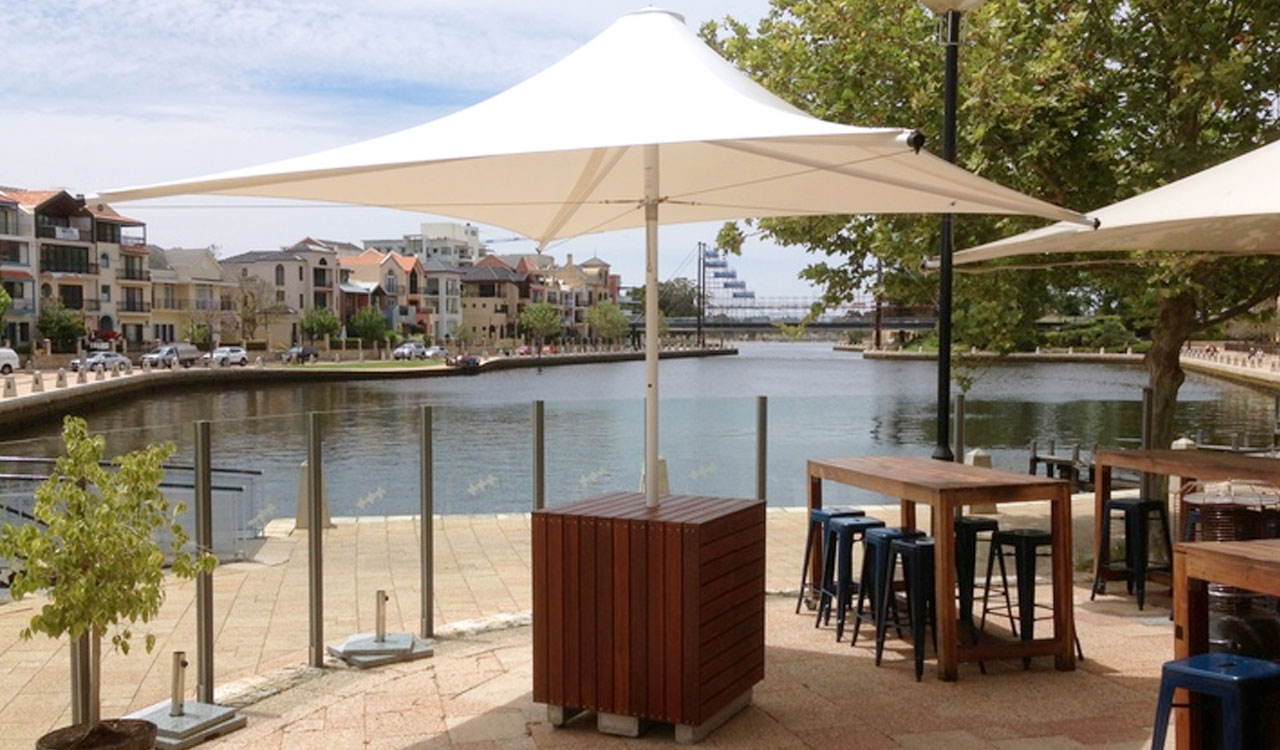 Planter Boxes and Seating Blocks
Planter boxes are an ideal solution for those sites that are unable to fix umbrellas directly to the ground. They require no ground fixes and can easily be moved. They also come as a seating block option that can maximise your covered seating area.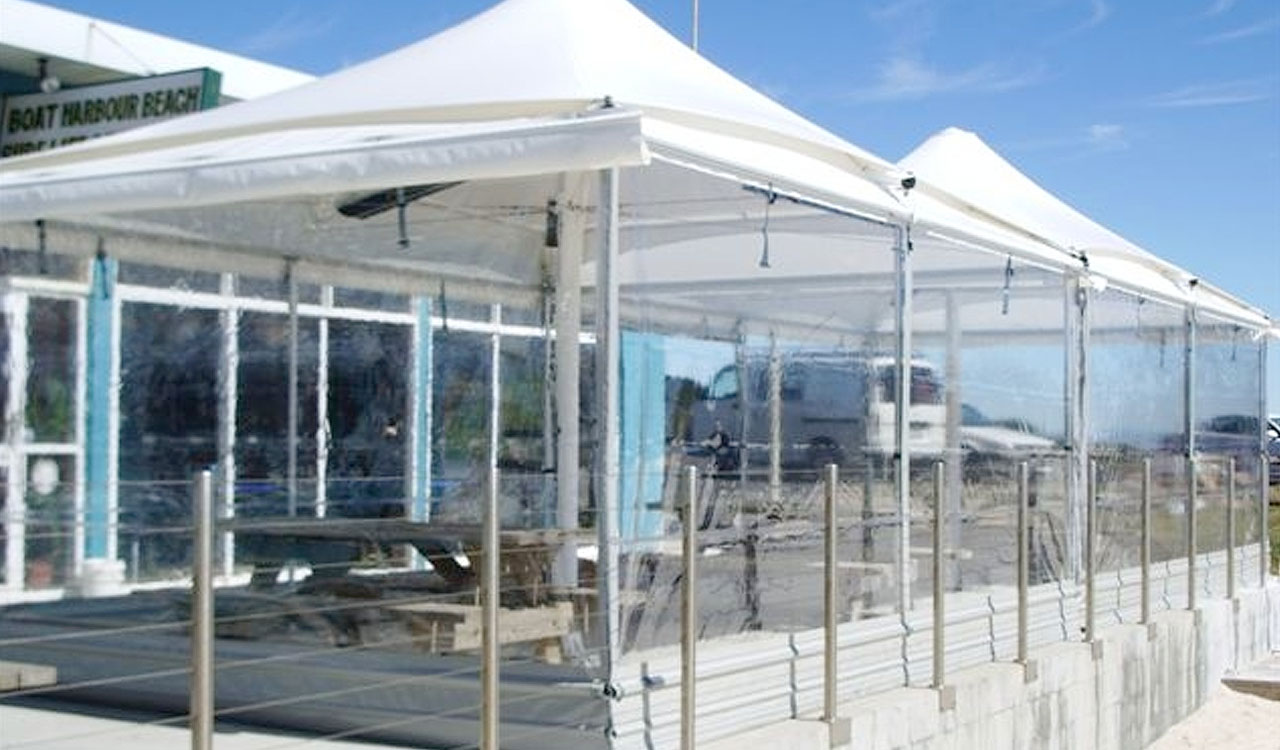 Blinds
Provide extra protection for your covered area by using blinds or side curtains. We have many options including clear, tinted or a perforated colour PVC for rain and weather protection. Whatever solution you choose will give your project a more unique look while encouraging air flow to ensure your customer's comfort.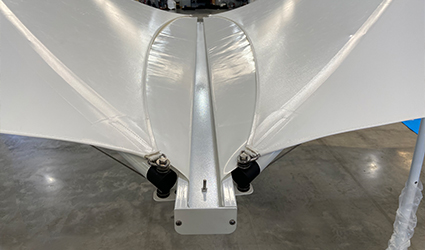 Gutters
Control water run-off by utilising one of our internal or perimeter gutter options.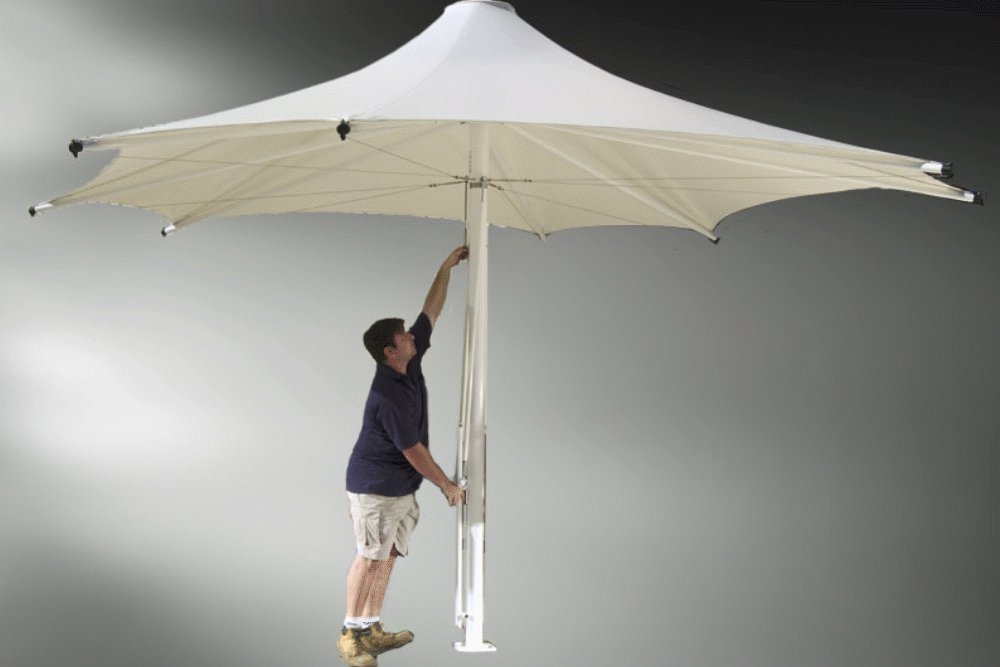 Erection Kits
A must have for general use / opening & closing of your collapsible umbrella. Please speak to our umbrella specialist for what erection kit is appropriate for your umbrella model.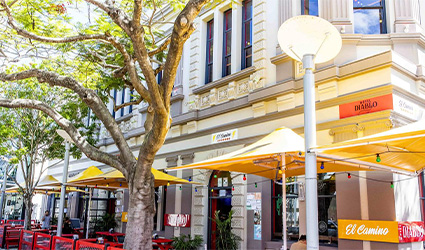 New Skins
Do your existing umbrellas require an upgrade? We can manufacture and replace your existing canopies and you can take this opportunity to change your colour, branding or printing options.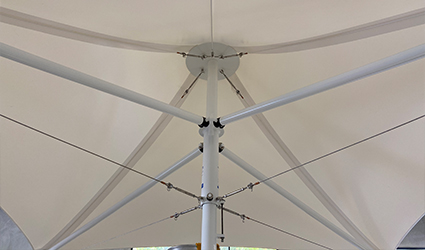 Umbrella Replacement Parts
Whatever replacement parts you need, our spare parts inventory incorporates small and large items including replacement bolts, cables, umbrella arms or columns. Just contact us with your needs and we will suggest the best solution for you.
Would You Like More Information?
Contact us today to discuss your project requirements. We are the market leader in the design, engineering, fabrication and installation of custom fabric structures for a wide variety of applications and industries. We have extensive project experience and offer endless possibilities when it comes to custom design solutions to meet your needs.