Portland Foreshore Umbrellas
Project Details
Location: Portland, VIC
Completion Date: Feb 2022
Size: 15 x CS32 Umbrellas
Fabric: PVC - Mehler FR700 (White) & Serge Ferrari 502 (Colours)
Client: Glenelg Shire Council
Photography: © Glenelg Shire Council
Upgrading the public waterfront area with shady spaces and pops of colour, the Portland Foreshore Umbrellas were installed by the Glenelg Shire council in 2022.
The Materials
The 15 CS32 Centra Architectural Umbrellas have been installed a various places around the Portland Foreshore Park.
The umbrellas make use of the bright colours available in the MakMax Architectural Umbrella range.
3 x White
2 x Raspberry
2 x Orange
2 x Buttercup
2 x Aniseed
2 x Porcelain Green
2 x Lagoon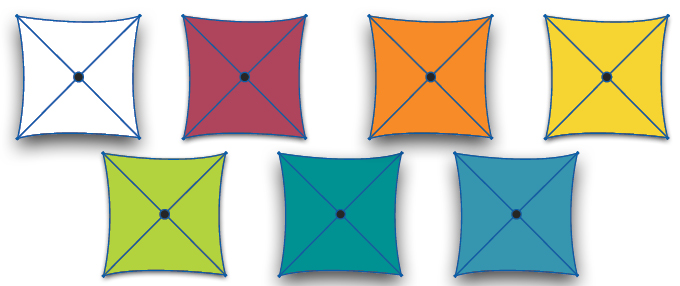 The Result
After installation, a member of the Glenelg Shire Council commented; "The team at MakMax was great to work with and the product was delivered quickly with easy install and instructions. Range of colours for umbrellas was extensive and the community has fully embraced the addition of colourful shade structures around the Portland Foreshore."