Portable & Collapsible Central Support Umbrella

The Porta Architectural Umbrella is collapsible, portable and ideal for applications where wind rating is not important. Great for street furniture, as well as cafes, restaurants and bars without a permanent alfresco area.
The Porta Umbrella model is 2.1m.
Porta model is available in square.
Porta has a 38mm diameter stainless steel column which fits through most outdoor dining tables.
A large base plate option allows for easy movement.
In-ground socket installation option available which allows for quick removal with a flush ground finish.
Above ground concrete base available when ground fixing is not an option.
Battery pack white LED Lighting kit available for portable / rechargeable lighting.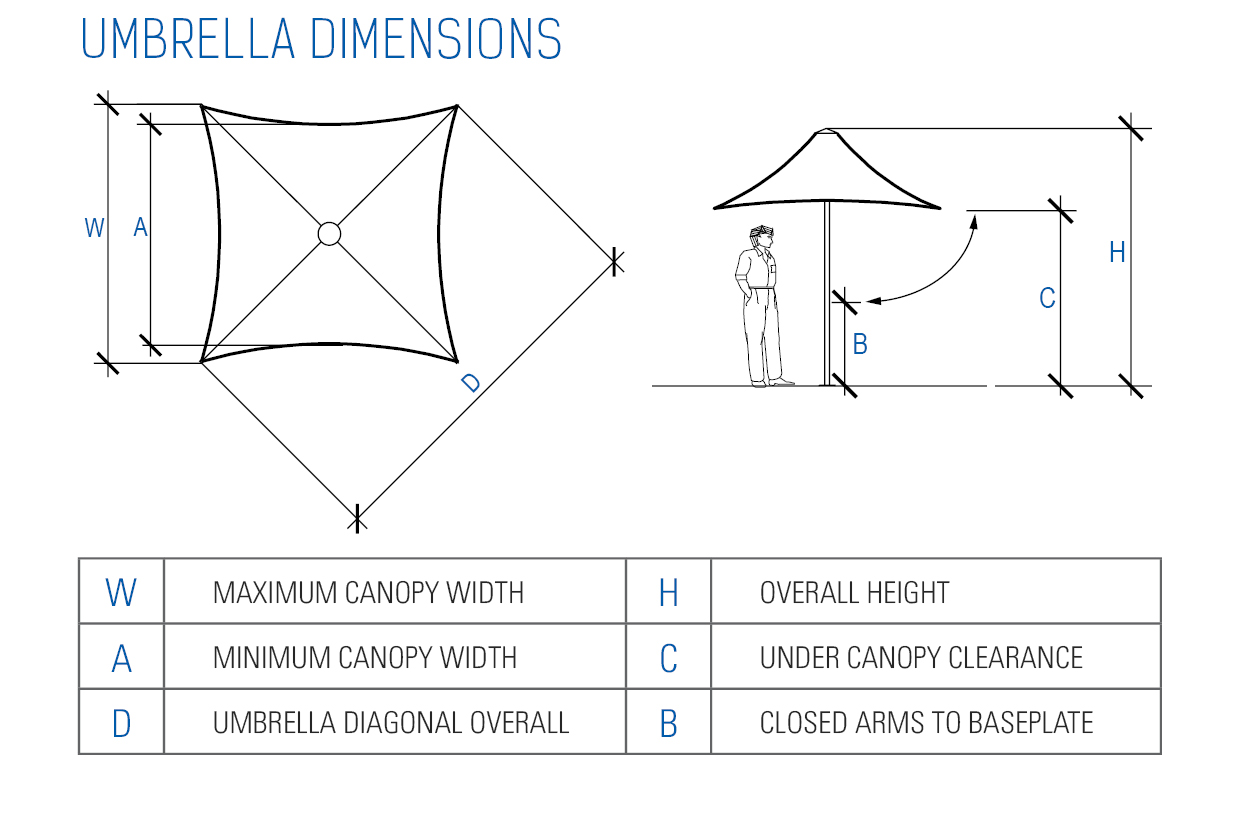 Would You Like More Information?
Contact us today to discuss your project requirements. We are the market leader in the design, engineering, fabrication and installation of custom fabric structures for a wide variety of applications and industries. We have extensive project experience and offer endless possibilities when it comes to custom design solutions to meet your needs.