Sydney Football Stadium Roof
Project Details
Location: Sydney, NSW
Completion Date: July 2022
Size: 26,000 sqm
Fabric: PTFE - Chukoh FGT800 & ETFE - AGC Fluon®
Client: John Holland Group
Photography: © John Holland Group & Damien Ford
The Sydney Football Stadium Roof, completed in 2022, joins a growing list of major international iconic stadium roof projects completed by MakMax Australia and the Taiyo Group. The 26,000 square metre tensile membrane roof is the crowning glory to this new world-class stadium in Sydney.
The Brief
Design and planning work began in late 2019 when John Holland Group's design management team partnered our own stadium design experts, as well as with leading Architects Cox, and Engineers Aurecon, to ensure that the Sydney Football Stadium roof project design was developed and executed to the highest possible standard.
Winning the contract to provide the roof cladding for Sydney football stadium was a great achievement for us. It's going to be the home of rectangular sports and some of the major sporting contests will be held there. To have it under a MakMax roof is incredible and it's something we're really proud of as a company.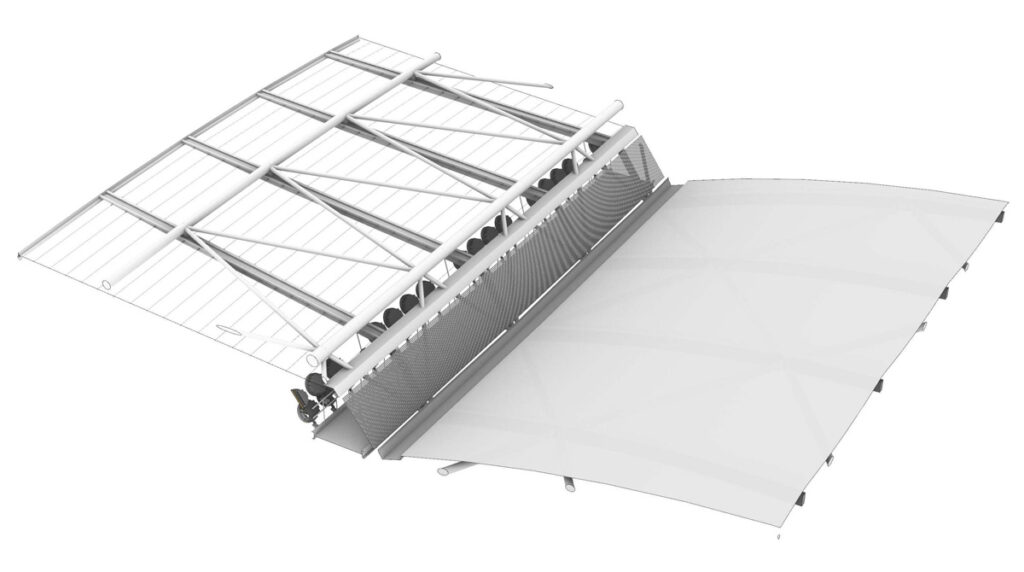 The Concept
The main section of the highly visible Sydney Football Stadium roof has been covered in 48 massive PTFE fabric panels. The largest panels are 14½ metres wide and over 40 metres long. The fabric panels are fixed to the steel roof trusses and support beams with over 11km of ultra-light high strength aluminium tensioning hardware. The 21,708 square metres of modern glass-fibre fabric will provide sports fans weather protection from the rain and provide cooling shade cover while the action heats up on the field.
The inner ring of the roof is covered with 3500 square metres of clear ETFE panel sections. The 96 ultra-lightweight ETFE polymer panels are designed to allow sunlight through onto the grass playing surface promoting natural turf growth, while still providing weather protection for fans in the front rows of the stands. The clear panels are supported by more than 1100 x 8mm tensioned stainless-steel cables (in total, almost 5 kilometers of support cable was used).
A further 900 square metres of vertical PTFE panels have been installed to interface at various places in the roof where the clear ETFE sections overlap the white PTFE sections.
Rounding off the outer edge of the roof is over 1600 square metres of advanced glass reinforced polymer bullnose facia panels that incorporate a hidden gutter system to produce a premium high-quality finish to the roof.
The Materials
Durability is a key point of difference for PTFE coated glass fiber fabrics. They're designed to last at least 50 years. If you compare that to other translucent roofing elements such as polycarbonate, PTFE has a clear durability advantage. Polycarbonate might last 15 years before needing major maintenance, so the 50-year lifespan of PTFE is really significant. Coupled with the extremely low maintenance requirements of PTFE roofing, it's a huge win for the Sydney Football Stadium roof project.
The leading edge of the roof was entirely clad in ETFE; just under 4000 square meters and completely transparent. It's a technique that's used more and more for major stadiums, and is designed to help promote natural turf growth and reduce the amount of artificial lighting needed to grow the grass. ETFE (in its clear, transparent form) offers 90% light transmission and lets UV through as well, so it's perfect for this kind of application.
The Result
We're really proud to have been involved in the Sydney football stadium roof project and to add it to our portfolio of structures here in Australia. With the Sydney Football Stadium joining the growing global family of Allianz Stadia, Sydney's Allianz Stadium is destined to become a world-class stadium in its own right, and an iconic Sydney landmark.
MakMax Australia's involvement as the tensile membrane roof installer adds to our impressive reference portfolio of stadium roofing projects, both here in Australia and around the world.
---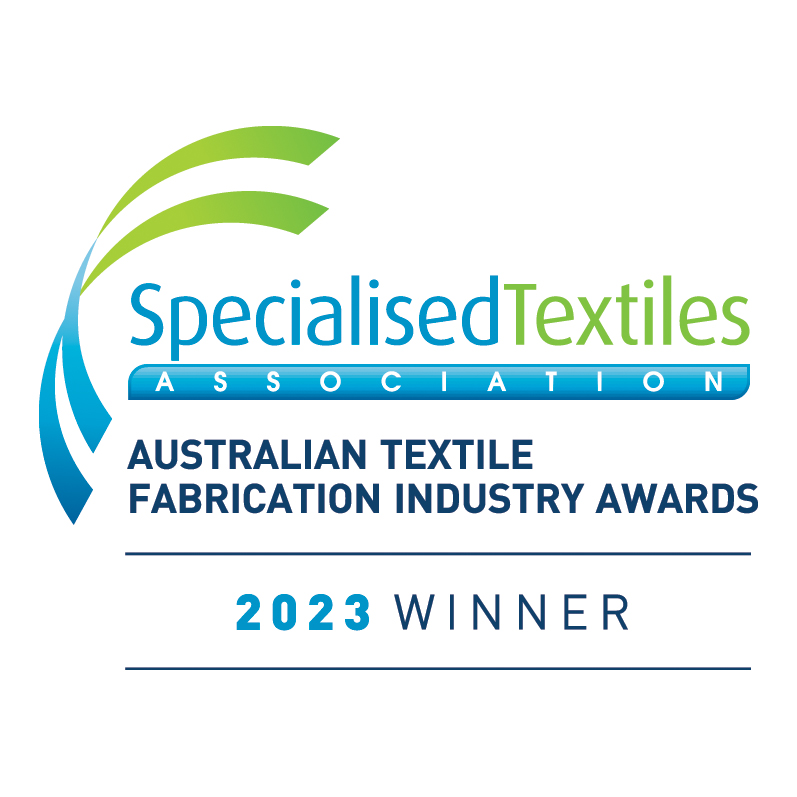 Winner STA Australian Textile Fabrication Industry Awards 2023
Internationally Fabricated Structures