St Columba College Tensosport Canopy
Project Details
Location: Andrews Farm, SA
Completion Date: March 2023
Size: 1300 sqm
Fabric: PVC - Mehler FR900N
Client: Mossop Construction and Interiors
The St Columba College TensoSport Canopy, measuring 36m x 36m, covers two sports courts. This PVC canopy stands as a testament to the school's commitment to sun-safe and all-weather outdoor activities, being an integral part of a comprehensive series of redevelopment efforts in north Adelaide.
The Brief
Part of a larger transformation of the St Columba Middle School campus, works included included remodeling the original bitumen sports courts and surrounding playground area, resulting in the creation of four new hardcourts, of which the two closest to the classrooms are now adorned with the modern and protective PVC TensoSport canopy.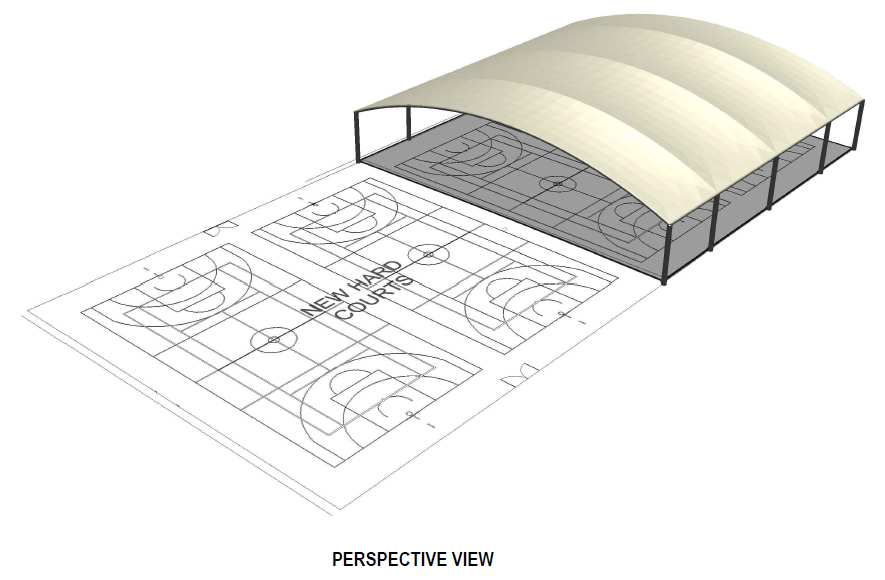 The Concept
Recognising the importance of providing a safe and conducive environment for students' physical activities, St Columba College has taken a proactive approach by installing an all-weather TensoSport canopy. The canopy not only shields the sports courts from harsh weather elements like scorching sun and unexpected rain but also reduces the risk of heat-related illnesses during outdoor activities. By offering ample shade over the school's sports facilities, the canopy encourages regular physical exercise and outdoor play, contributing to the overall health and well-being of students.
Moreover, the presence of the TensoSport canopy extends the usability of the sports courts throughout the year, regardless of the weather conditions. It provides a comfortable space for physical education classes, sports training sessions, and recreational activities, fostering a dynamic and engaging learning environment for the students.
The Materials
The original bitumen court surfaces were removed prior foundation works. Due to the schools lakeside location and high water table, the HD bolts and column baseplates were coated in a layer of impermeable bitumen prior to being buried.
The supporting steel is coated in a PUR-5 architectural paint system, with a White Semi-Gloss Polyurethane topcoat.
The sports court canopy membrane is Mehler FR900N PVC.