Mona Vale Public School COLA
Project Details
Location: Mona Vale, NSW
Completion Date: January 2023
Size: 600sqm
Fabric: PVC - Mehler FR700N
Client: Stephen Edwards Constructions Pty Ltd
Photography: © Stephen Edwards Constructions
Built as a key part to a large renovation of the North Shore Sydney school, the Mona Vale Public School COLA is a 600sqm MakMax TensoCola PVC canopy.
Working with Stephen Edwards Constructions, the general contractor tasked with a major renovation at the school, MakMax designed and installed the covered outdoor learning area.
The Concept
The TensoCola structure is 20m x 30m and covered in Mehler FR700N PVC.
The HDG (hot-dipped galvanized) steel frame has been designed to be long-lasting and low-maintenance. The HDG process offers corrosion protection to the steel frame, especially important in the coastal suburb of Mona Vale, with close it's proximity to the ocean.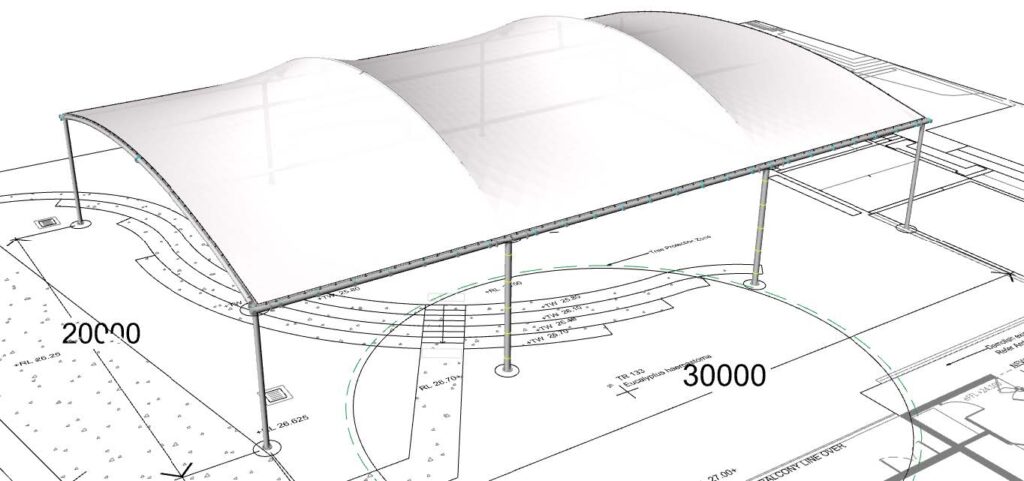 The Result
When asked for feedback, a representative of Stephen Edward Construction Pty Ltd commented:
"MakMax were easy to deal with and the construction of the shade structure proceeded with no issues. The shade structure looks great and performs well."