We are proud to announce MakMax Australia received 7 awards at the 2022 Lightweight Structures Association of Australasia (LSAA) Symposium and Design Awards held in May.
The 2022 LSAA Design Awards recognise winners for their excellence in design, technical skills and unique applications of lightweight materials to design and construct innovative lightweight structures. The focus of this year's Lightweight Structures Symposium and Design Awards was to Re-VIEW the past | Re-IMAGINE the present | Re-CREATE the future. Submissions were open to projects completed since 2018, showcasing lightweight structures that were constructed both before the pandemic and during the past three years. Entrants varied from small structures to large span roof or building facades constructed from lightweight materials. Projects were judged in several categories including small, medium and large structures, special applications and innovative building facades.
LSAA Design Awards Winning Structures
MakMax Australia was honoured to receive awards for 6 outstanding projects, including 3 top prizes at the 2022 LSAA Design Awards.
We are privileged to have received these awards as recognition of the hard work and dedication of everyone involved in these projects. The last couple of years have been turbulent with closed borders, lockdowns, shipping delays and extended project timeframes causing a rippling effect throughout the industry on a global scale. We have seen new innovative ways of communicating and working, with teams becoming more flexible and adaptable. As we look to the future, there are exciting new opportunities that lay ahead.
Our continuous pursuit of limitless possibilities of membrane architecture is only made possible because of the expertise, knowledge and commitment that the MakMax team brings to each and every project.
Mike Lester receives Lifetime Achievement Award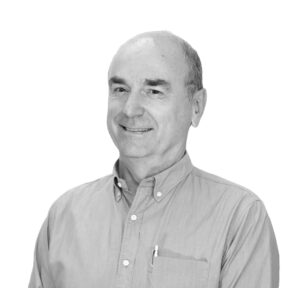 In addition to these awards, two Lifetime Achievement Awards were presented by the LSAA to two engineering professionals. We are proud that Mike Lester, our Founder and Technical Director, received this honour in recognition for his significant contribution to the industry throughout his career. With over 40 years of professional engineering experience, specialising in tensile membrane structures Mike began working with tensioned fabric structures in 1988 where he worked on a 1000sqm fabric canopy for the Work Expo '88 in Brisbane.
Mike pioneered the tensile membrane industry in Australia and successfully built a world-renowned company that has become the market leader in the design, engineering, fabrication and installation of custom fabric structures. His experience, innovation and engineering knowledge have contributed to the extensive project portfolio of prominent domestic and international projects including Metricon Stadium, Queensland State Velodrome, Brasilia Stadium, Nelson Mandela Bay Stadium and The Brisbane Gabba.