Echuca Regional Health Architectural Umbrellas
Project Details
Location: Echuca, VIC
Completion Date: October 2022
Size: 6 x CO40 Architectural Umbrellas
Fabric: PVC - Serge-Ferrari SoltisProof 502
Client: Echuca Regional Health
Providing a shaded outdoor area for patients and staff, the 6 x Centra CO40 Architectural Umbrellas installed at Echuca Regional Health create a vibrant and colourful sanctuary within the hospital campus.
The Brief
Echuca Regional Health is a the main hospital in Echuca and provides care for the northern Victorian Shire of Campaspe, as well as the cross-border Murray River Council in Southern NSW.
As part of a redevelopment of communal areas, the hospital wanted to brighten up and provide shade for an outdoor garden space where patients, visitors and staff could could relax in the fresh air.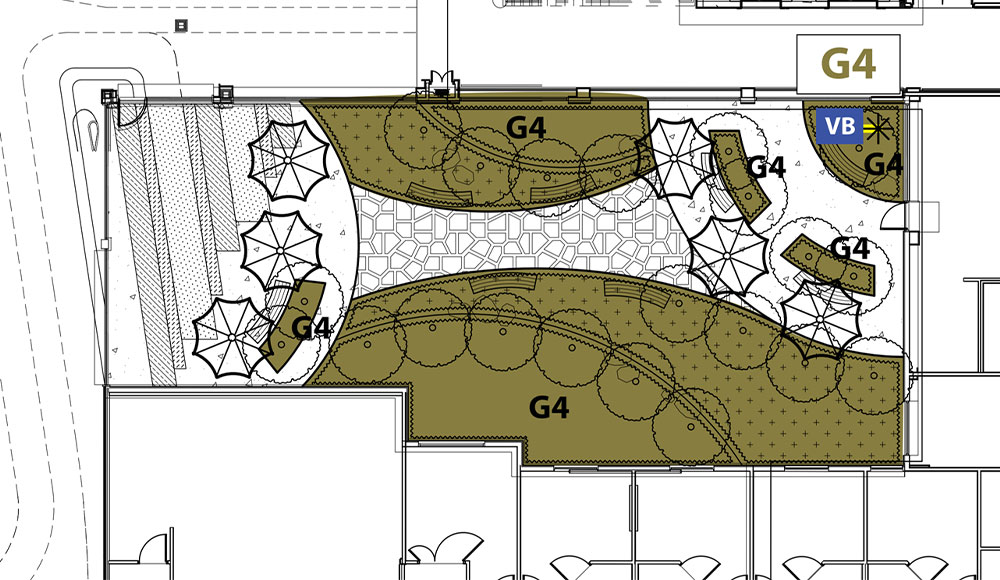 The Materials
A key requirement of the project was to provide a bright and inviting outdoor space. Using the Serge Ferrari Soltis 502 colour range, we were able to propose close matches to the 3 colours of the Echuca Regional Health logo which helps tie in the outdoor space with the overall architectural design theme of the hospital.
The 6 Centra octagonal umbrellas feature 2 of each colour.