Non-Collapsible, Centre or Cantilever Support
Monaco Modular Umbrellas (centre or cantilever column) are similar to the Centra Architectural Umbrella. They are however, modular in design, non-collapsible and better suited to higher wind speeds. They are customised to any size or shape and are assembled and fixed on site.
Monaco Modulars/Umbrellas can be customised to any shape or size
Multiple units can be linked together to increase seating area
Available in Contour Edge and Linear Edge (up to 26% more coverage with a Linear Edge)
Wind rated to 145km/hr as standard, with the additional option of upgrading to any wind speed rating required
All Monaco models include galvanised steel cables with stainless steel fittings, UV stabilised membrane and are delivered to site in component form
Heating & LED lighting can be included
Blinds and gutters can be fitted to Monaco Linear Edge models.
Linear Edge
Increase your useable space with a Monaco Linear Edge model. Ideal for alfresco dining, a straight edge means more seating under the canopy.
By adding a fixed, straight-edge to the Monaco also add the ability to attached guttering or roll-down blinds, making the structure even more weather-proof.
A Linear Edge can be added to a single unit, or multilpe-linked units.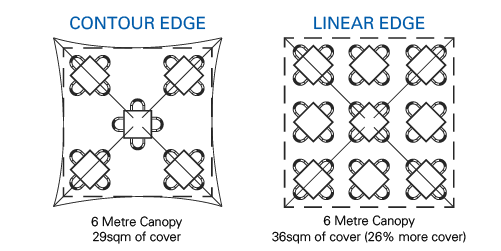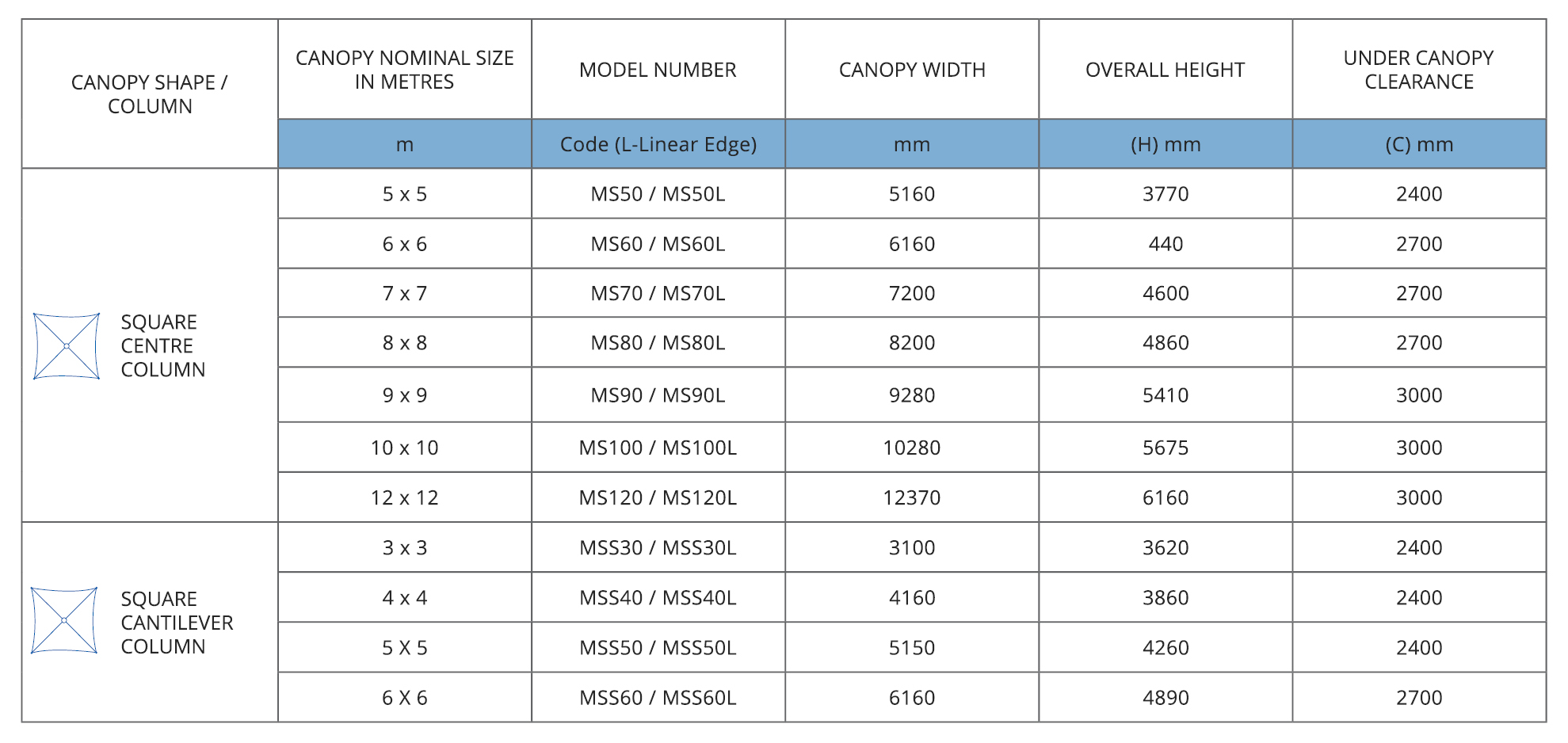 Would You Like More Information?
Contact us today to discuss your project requirements. We are the market leader in the design, engineering, fabrication and installation of custom fabric structures for a wide variety of applications and industries. We have extensive project experience and offer endless possibilities when it comes to custom design solutions to meet your needs.